Should companies pay employees' cell phone bills?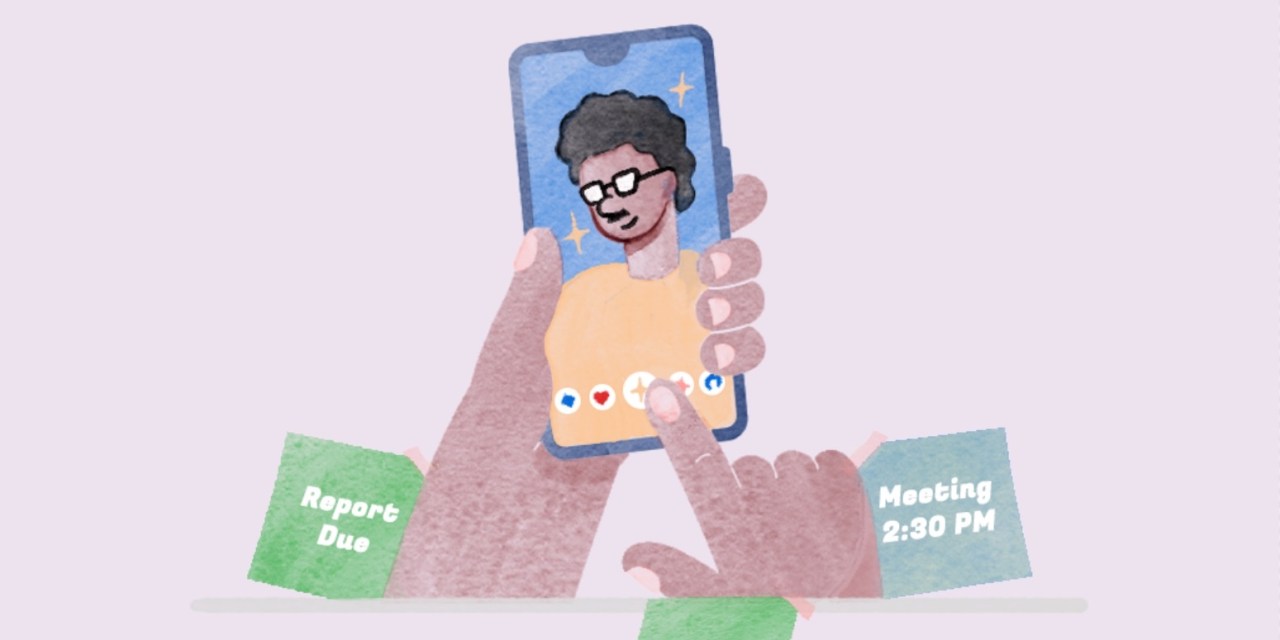 The way we use phones at work has dramatically changed over the past decade with the advent of smartphones and again with the pandemic and rise of remote work.
Work from home led workers across all industries to end up making more calls to their coworkers, clients and others on personal devices, but many still ended up paying their own phone and internet bills.
In a hybrid-working world and at a time when about half of Gen Z and millennial workers are still on the family plan, more companies are actually rolling back benefits to help pay for employees' phone bills.
About 44% of companies offered a stipend for employees to pay for their cell phone or smartphone bills on devices they owned in 2019, though that fell to 38% in 2022, and again to 37% this year, according to internal data from the Society for Human Resource Management.
"I didn't get off our family plan until our Series C [third funding round]," said Sean Grundy, CEO of Bevi, a smart water cooler manufacturer.
"I didn't get off our family plan until our Series C."
Bevi currently gives its over 150 employees $75 a month to put toward their personal cell phone bills. The company first rolled out the benefit in 2016 primarily for salespeople who spend most of their day on the phone, then more recently expanded it to all of its staff. "People really do need smartphones to work now," Grundy said.
Grundy noted many work applications and platforms today require two-factor authentication done through a smartphone app. Even some offices — including Bevi's — require a smartphone app to unlock doors into the building.
"There's essentially an expectation that unless people are physically in the office — which these days is about half the time — that people are checking their phones, checking their emails, using Slack and using various phone apps for work," he said.
In the U.S., no federal law exists requiring employers to cover their workers' phone bills, though a handful of states have those rules. California law requires employers to reimburse staff for the necessary expenses they spend to do their jobs.
Those obligations became clearer this year when an IBM employee filed a suit against the company for not covering the costs of their personal internet and phone plans, giving them access to needed tools to work remotely.
Companies have to repay cell phone bills for staff who use their personal devices to make work-related calls or text messages, the California Court of Appeals decided in that case, noting the law is designed to ensure employers don't make their own staff shoulder a company's operational expenses.
Over the past few years companies have also moved away from providing company-owned phones to staff, instead expecting they'll just use their personal devices.
More than half of employers provided company-owned cell phones or smartphones to staff in 2019, compared to about 40% in 2023, according to data from SHRM.
"I use my phone quite often for work," said Savannah White, a 25-year-old PR specialist. She gets a monthly stipend to spend on phone and internet reimbursement from her employer, Customer.io, a fully-remote company.
She uses her personal phone daily to make calls to clients and coworkers but also for apps like Twitter, Slack and others. "If we're working from home, it's important for them to help pay those bills," she said.
At 10Fold Communications, a PR and communications firm with about 50 employees, staff get $50 a month to put toward their personal phone bill.
The company has offered the benefit for almost 10 years, said Kim Diesel, vp, who makes work calls daily on her personal device.