ChatGPT just the start: Here are 10 AI workplace tools that can boost productivity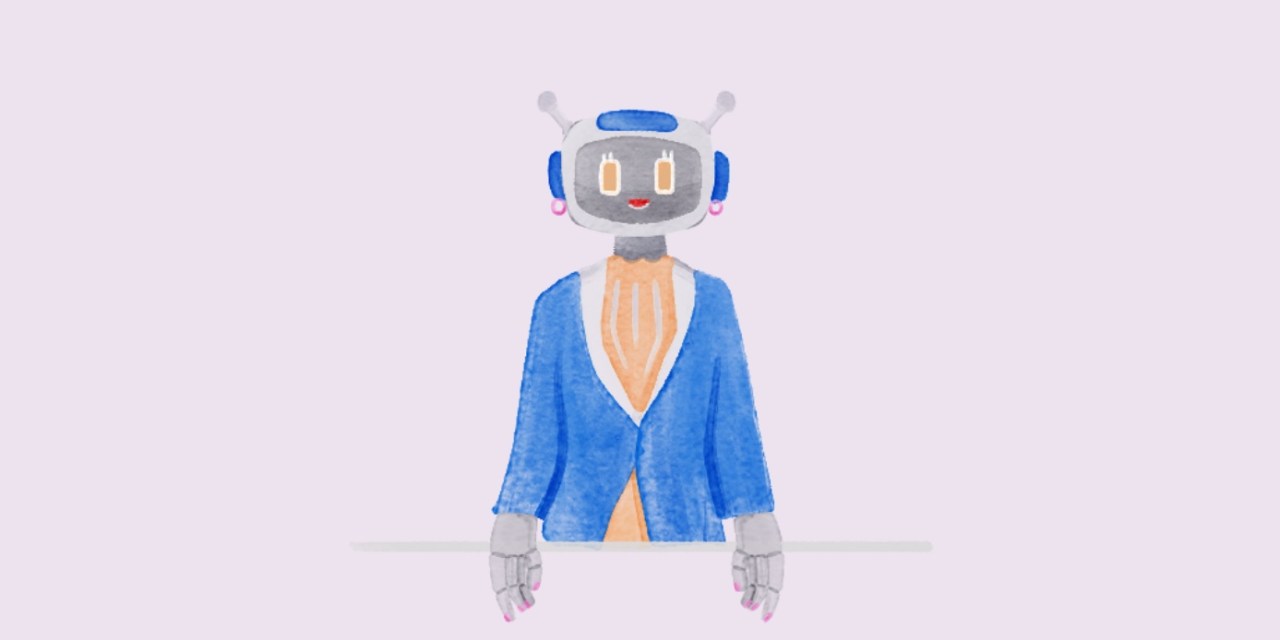 Get the latest on how the workplace is changing, delivered to your inbox daily. Sign up for the WorkLife Daily Newsletter here. 
When ChatGPT was released at the end of 2022, it quickly became something that people couldn't stop talking about. It was clear it would revolutionize workflows for people in a number of different industries.
"Everyone is focused on ChatGPT because it's something they can see, touch, and play with," said Chad Sowash, cohost of the HR tech podcast Chad & Cheese. "Most other platforms in our space are behind a wall and the only way you can see them is to get them demoed. You generally don't get a chance to play with them or tinker with algorithms. You can with ChatGPT because it's OpenAI."
However, it's not the only tool that is free (or cheap) to try as a personal assistant throughout your work day.
"There are new tools coming onto the scene every day which can be game changers for people to use in their work," said Rachel Woods, founder of media and education company AI Exchange. "You never know what's going to unlock a 10 times productivity boost."
Here's a roundup of 10 other tools that workers might consider adding to their list to improve productivity, including one that helps you make smart workplace decisions and others that summarize meetings into presentation slides.
Last December, Canva rolled out its generative AI tool as part of Canva Docs to help writers get started on expanding their ideas.
"Think of it like a collaborative partner in your creative process," said Cameron Adams, co-founder and chief product officer at Canva. "You still need to bring the initial seed of the idea, then AI kickstarts a first draft for you to edit to best suit your audience and vision."
"You still need to bring the initial seed of the idea, then AI kickstarts a first draft for you to edit to best suit your audience and vision."
It's useful for drafting a strategy document, meeting agenda, blog post, social copy, cover letters and everything in between. All you need to do is type in a prompt describing what you're looking to create and then you have a draft to edit and build on. Adams says it helps remove the fear of the blank page and gives you a draft ready for personalization.
"It's still early days but we're seeing this technology unlock significant productivity gains for marketers and knowledge workers that embrace it thoughtfully," said Adams.
This extension is one that Woods highly recommends. It cleans lists, extracts entities and converts formats. Aside from that, it can also edit, summarize, translate and classify Google Sheets. That means any list of data can be easily cleaned and standardized.
Additionally, it can help you create on-brand ad copy, taglines and subject lines to engage customers. The extension allows you to stop swapping back and forth between tabs of Google Sheets and ChatGPT and has it all in one place instead.
"We really like what the team is building," said Woods.
For folks who are in the field of audio, they might be interested in Eleven Labs.
"They make it easy to create an AI clone of your voice," said Woods.
It generates top-quality spoken audio in any voice and style and renders human intonation and inflections and adjusts delivery based on context. It can be used for storytelling, whether you're a content creator or video game developer, for news articles or newsletters to be read, and for audiobooks.
Instead of generating sentences one by one, it's mindful of how utterance ties to preceding and succeeding text.
Midjourney is the perfect medium for anyone looking to make AI art. Similar to Dall-E 2, this tool allows you to create graphics and art via text inputs. All you need to do is tell it exactly what you need for an image and it creates it for you within seconds. Like the other AI tools, it's something that can help skip over first drafts. Or, if you are working with an art team and aren't good at sketches, you could prompt Midjourney and then show your design team an idea of what you had in mind.
"Ask any data question, in plain English."
That's what this website is all about. You can connect your set of data that's from four of the most common data warehouses (Postgres, MySQL, BigQuery, and Snowflake), ask a question and get an answer immediately. It's like having your own personal data analyst. It generates visualizations for the data and picks the right chart type based on your preference. It's designed to be used for anyone, from analysts to product managers.
Using this website you can translate any video using AI, which means that video producers can now reach millions of users from different countries because it has over 70 languages available.
The synthetic voices sound human and Papercup's team of human translators check every word and make any necessary changes. You then receive a dubbed version of your video that is ready to use in other markets. It's perfect for content creators, media companies, eLearning and more.
Tome fuses AI-powered features with a mobile-responsive canvas, drag-and-drop creation, responsive formatting, interactive content, and live integrations with apps like Figma, Looker, Framer, and GIPHY. That means storytelling is brought to the next level between typing in a prompt and getting a draft narrative to native video narration. Tome can put the whole thing in your company's branding with just a click.
"We created Tome to give people a new storytelling format that's intelligent, dynamic and interactive, making it easier to use and more powerful than traditional slide tools," said Keith Peiris, co-founder and CEO of Tome.
Tome also has generative storytelling. Anyone can create presentations, outlines and stories, complete with intelligent copy and images, from a simple prompt. You can also collaborate with AI in Tome to rewrite copy, adjust text to be more concise or more elaborate, and specify the tone of voice you're looking for.
This AI tool is meant to assist business owners, managers and individuals in making tough decisions. All you have to do is enter a pending decision or indecisive options and the AI tool will list pros and cons, generate a SWOT analysis, or give a causal analysis to help weigh your options. You can create a persona to provide context or backstory and get a more personalized analysis.
It's perfect for a starting point in making business decisions, both big and small. For example, I asked it for a pros and cons analysis on a decision of spending the next hour in deep work and missing a catch-up meeting. It identified the pros as increased productivity, more efficient use of time, and less stress, while the cons were reduced networking opportunities, missed updates, and potentially damaging relationships. Each point includes a description as to why as well.
Otter.ai's latest tool introduces new AI-powered capabilities, including automated meeting summaries and automated slide capture to further streamline the meeting process.
"We are launching OtterPilot to revamp meeting culture for good: streamlining the meeting process with AI and empowering professionals to skip unnecessary meetings by keeping them in the loop with automated, quality meeting notes," said Sam Liang, CEO and co-founder of Otter.ai in an email to WorkLife. "With OtterPilot, professionals can reduce the number of meetings they attend and turn the ones that they do attend into an automated part of their workflow."
"With OtterPilot, professionals can reduce the number of meetings they attend and turn the ones that they do attend into an automated part of their workflow."
The smart AI meeting assistant automatically joins meetings to take notes for workers. These are then shared with all those in attendance and those that couldn't make it. It comes in the form of presentation slides, a meeting summarization, and key data points and action items.
OtterPilot features are rolling out to users on all plans over the coming days.
Seth Elliott, COO of strategy execution platform Quantive, says that Jasper.ai is a great tool for folks in marketing and content roles to use for brainstorming, ideation and first-draft outlines to make sure they're not missing any key points.
"I'm a big proponent of employees experimenting with any and all AI tools to see if and how they impact their productivity and outputs in their roles," said Elliott.
It's an AI copywriter that can create content, for social media, advertising, emails, articles and more, tailored for a specific brand.