Talent
// January 30, 2023 ■ 5 min read
Why 're-recruiting' existing employees is critical for 2023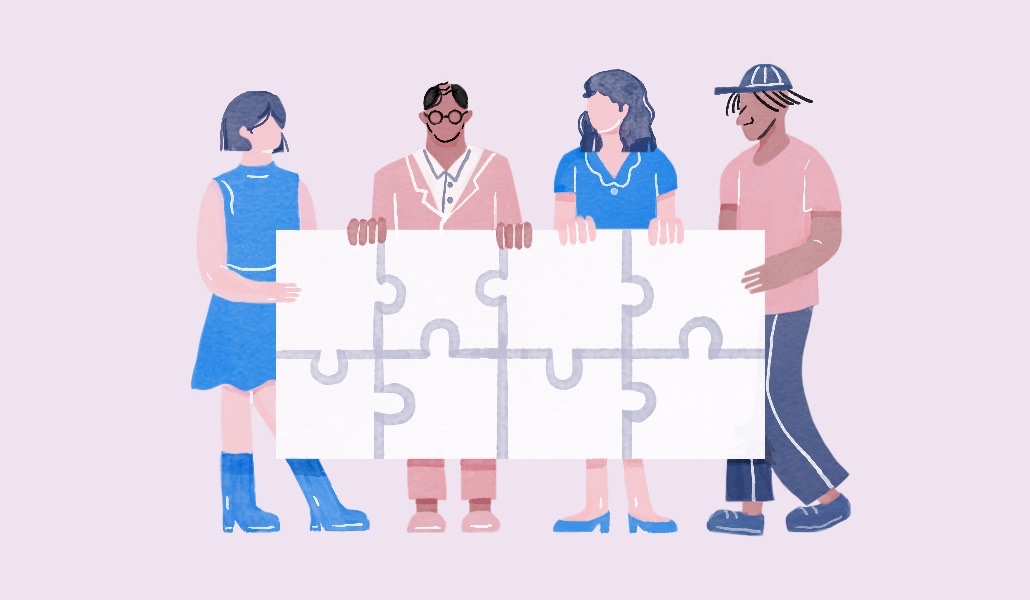 As the long tail of the Great Resignation continues to swish and sting, labor markets contract and economic uncertainty bites, organizations should make every effort in 2023 to hold on to their employees. More specifically, they should "re-recruit" workers already at the company, urged Microsoft's Liz Leigh-Bowler.
To support the case for re-recruiting, the product marketing leader, based in Epson, U.K., cited the results of Microsoft's recent global hybrid work survey, which captured answers from over 20,000 employees in 11 countries. Of the many telling statistics surfaced by the report, she said a handful stood out on this subject.
For example, two-thirds of employees would stay longer at their company if it were easier to switch jobs internally. Similarly, 76% of respondents would remain with their employer if they could benefit more from learning-and-development support.
Unsurprisingly, without growth opportunities, most workers across all levels would depart. Without chances to develop, 68% of business decision-makers would not hang around. Worryingly, 55% of all employees reckoned the best way for them to learn or enhance skills would be to change employers.
The level of workforce thirst for development has never been higher, according to the research. In fact, the opportunity to learn and grow is the number-one driver of a great work culture – a jump from ninth position in the rankings in 2019.
"It's a powerful message," said Leigh-Bowler. "There is a clear connection between learning and retention; if you prioritize learning and development support, employees will be more likely to stay with your company."
Hence, the urgency to re-recruit. "You must have a learning development strategy that meets the needs of every individual," explained Leigh-Bowler. "It's more than a role." Her words echoed Microsoft CEO Satya Nadella, who said: "Thriving employees are what will give organizations a competitive advantage in today's dynamic economic environment."
Ongoing relationship
The shift to digital ways of working spurred by the pandemic fallout has meant that investing in employees is more critical than before, suggested the CEO of developer community platform Stack Overflow, Prashanth Chandrasekar. "The current macroeconomic climate, along with the pressing need for continued tech transformation, will serve as a forcing function that resets organizations' approach to upskilling and skills development," he said. "Plus, it's no longer possible to poach technical talent with high salaries."
Laura Baldwin, president of learning and media company O'Reilly, backed this notion but argued that organizations should invest in staff development, whatever the macroeconomic economic picture. "The idea of re-recruiting – of continuously working to ensure you're paying the same attention to employees as you did when first enticing them to join your organization – is wise independent of the current economic climate," she said.
"The current macroeconomic climate, along with the pressing need for continued tech transformation, will serve as a forcing function that resets organizations' approach to upskilling and skills development."
Attracting talent was one thing, and retaining workers was quite another, pointed out Baldwin, a resident of Daly City, Calif. But, alas, many organizations paid more attention to the former and too little to the latter. "Getting talent in the door is always just the start of the ongoing relationship you must develop if you hope to retain them," she said. After all, how frustrating – and costly – to spend "months getting a new employee up to speed with the work and the culture" only to have them exit "because they're not getting the guidance they need to succeed."
Joanna Swash, the group CEO of Moneypenny, a company based in the U.K. and U.S. that offers call answering and live chat services, agreed that employees who feel neglected would lose motivation at work. "Businesses should look after their people from day one onwards and not just in the first few weeks and months when they start," she said. "The key to a great people plan is in sustaining the feeling [of being made to feel special by employers] for the long term."
Nurturing future leaders
Swash added that continuous re-recruiting, "nurturing the connection between employee and employer and showing genuine care," is a win-win. She said that stronger bonds – so an individual "doesn't feel like they are just one" of many workers – are forged by crafting "personalized plans for recognition and development. It's about regular conversations where people feel heard."
Further, that recognition and encouragement were as important today as tomorrow, added Swash. "Future leaders need to know and feel that they are already valued and have a role to play in how things are done."
Baldwin continued this theme. She stressed that re-recruiting is "more than simply giving employees the tools they need to grow, develop, and succeed." She added that it is also about "creating a culture that makes them feel good about where they're spending their time and energy."
So how is Microsoft re-recruiting? As one would expect, the technology titan uses its own products – in this case, Viva Learning, a centralized learning hub in Microsoft Teams. "As it's embedded in Teams, and integrated with all the tools you would use there, Viva Learning enables access to our mandatory learning program, and also you can create your own learning path," said Leigh-Bowler.
"Getting talent in the door is always just the start of the ongoing relationship you must develop if you hope to retain them."
She added that Viva Insights provides personalized recommendations to improve productivity and well-being and is a useful related tool that "protects time for what matters" to employees. "As a manager, I can give my team a meeting-free afternoon so they can block out time and focus on learning."
Elsewhere, Michael Watts, CEO and co-founder of Hook, a creative production house based in Ann Arbor and San Francisco, said regular pulse-checking is crucial to improve the individual and collective culture. "Different people want different things out of work, and so it's important to ask your team what they want, when and why," he said. "Some want to contribute to their communities meaningfully, and others [want to] prioritize work-life balance."
Watts said Hook tries to address each of these areas and others, which is why the organization had "launched new initiatives and strengthened – or decommissioned – existing programs to help address concerns, challenges and growth opportunities."