Talent
// September 7, 2023 ■ 4 min read
Why brands like Chipotle, JetBlue are spotlighting employees in ads as they seek Gen Z talent for fall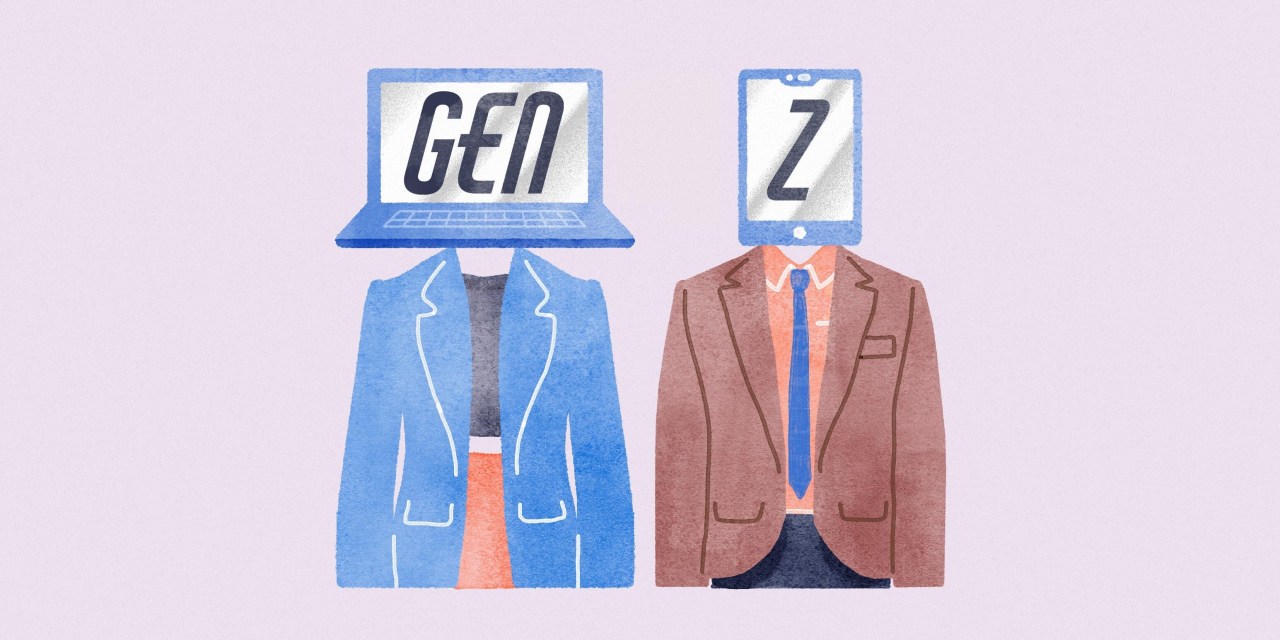 This article was first opublished by WorkLife sibling Digiday
In a strategic move to attract — and potentially recruit Gen Z employees — brands are now placing their own workforce at the forefront of their advertising campaigns.
By showcasing their employees' experiences and perspectives, these companies aim to resonate with the younger generation, harnessing the authenticity and relatability of firsthand testimonials to build a stronger connection and appeal to the Gen Z talent pool. For example, Chipotle is looking to recruit potential Gen Z employees for its fall season — the food-chain wants to fill more than 7,000 open career opportunities across the United States — and has started to highlight its employees with its short form content.
Chipotle's move, similar to that of Footlocker last year, kicked off on August 28 with spots on linear and connected TV, Twitch, TikTok and Instagram. The latest ad spots showcase current Chipotle employees delivering testimonials about their experiences working for the chain. Furthermore, the brand intends to harness the power of social media, using behind-the-scenes content strategically tailored to engage the Gen Z audience.
According to Stephanie Perdue, vp of brand marketing at Chipotle, the latest brand effort is a build on the 2019 short-form documentary "Behind the Foil" campaign , an effort to be transparent with consumers on how its employees prepare the food prior to the busy lunch and dinner period.
"It was important for us to feature this authenticity that our employees have for our brand and what they do every day," she said, adding that the genuine culinary passion of the employees is unlikely to be replicated by actors. "The way that we source it, the way they cook it, the way they prepare it, that's more than what a script can do."
Perdue said that 40% of the annual ad budget is allocated through live television and social media and every year. She said the brand is spending more on social media and digital channels, but declines to give a dollar breakdown. Perdue also declined to share overall budget specifics. According to Vivvix data, the brand spent a little over $28 million so far on advertising efforts in 2023.
Chipotle is not alone on spotlighting its staff within its ads. Recently, Anheuser-Busch's staff was highlighted in its "That's Who We Are" spot that honored first responders, employees and partners who over the last three decades produced, distributed and delivered over 90 million gallons of emergency drinking water. Anheuser-Busch did not respond to a request to comment on this story.
JetBlue, meanwhile, is highlighting its employees by leveraging viral hashtags on its TikTok and Instagram accounts.
Jayne O'Brien, the head of marketing and loyalty at JetBlue, outlined the airline's approach to social media engagement: Instead of relying on influencers to convey their brand message, JetBlue prioritizes the authentic voices of its own staff and satisfied customers. By focusing on the real experiences and stories of those directly involved with the airline, JetBlue aims to establish a more genuine and relatable connection with its audience.
"We've got lots of content that we should be generating ourselves," said O'Brien. "We've also got over 24,000 crew members who are very keen to help and support and be part of TikTok so I think that's why you'll see us first before influencers."
When it comes to showcasing their inflight crew, pilots or customers, O'Brien said JetBlue often relies on user-generated content. Such content may include photos sent in by passengers, capturing moments like a JetBlue flight landing in destinations such as the Cayman Islands or Fort Lauderdale. Even simple stories, such as a JetBlue plane against a picturesque sunset backdrop in Aruba, tend to garner unexpected levels of attention, reflecting the public's fascination with airplanes, she said. Just like Chipotle, JetBlue is actively increasing their focus on storytelling as part of their marketing efforts to connect with its customers authentically.
"It's a strategic and smart move for Chipotle to invest in this ad campaign that will help store managers attract more ideal job candidates," said Kate Walker, founder of Kate Walker Executive Coaching. "The ads resonate with candidates who are primed and eager to join that workforce; candidates who are ready to represent the Chipotle brand promise and this will hopefully result in higher quality candidates, less time to hire, and greater retention."
Kimeko McCoy contributed reporting to this story