Talent
// February 20, 2023 ■ 5 min read
'Protirement' is trending again, but ageism remains rife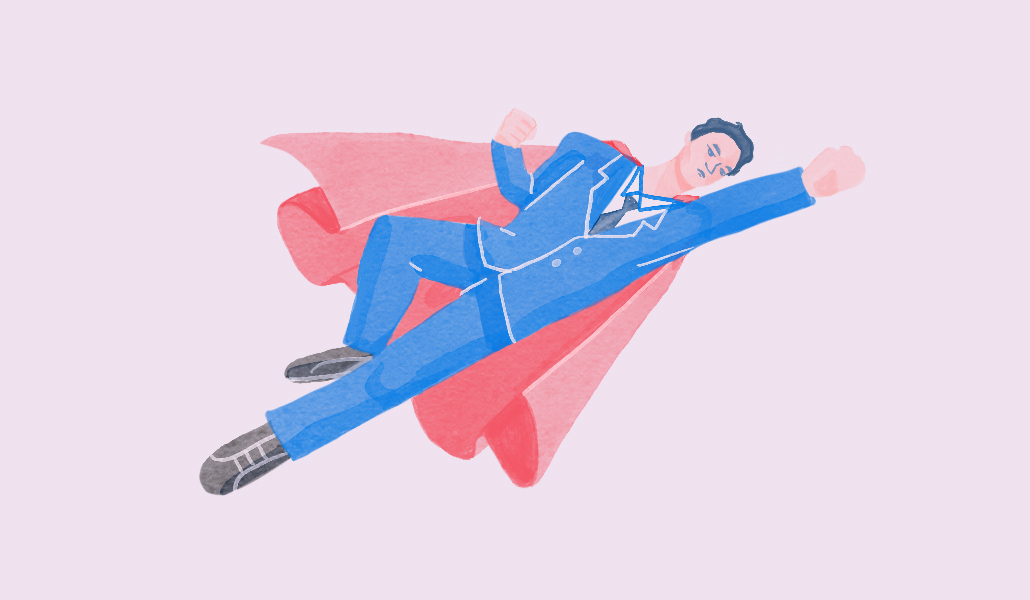 Ivy Liu
In late January, Jeremy Hunt, chancellor of the U.K. government, invoked the spirit of Uncle Sam, who had implored Americans to enroll for World War I action over a century earlier. "I want YOU for the U.S. Army," read the caption on the four million recruitment posters – featuring the scowling, pointing, bearded fictitious character – plastered across the country.
With, at the last count, 1.1 million job vacancies to fill in the U.K., Hunt adopted a similarly commanding tone, this time to persuade troops to rejoin the workforce and ease the war for talent. "To those who retired early after the pandemic or haven't found the right role after furlough, I say 'Britain needs you,'" he said. "We will look at the conditions necessary to make work worth your while."
This plea was part of a campaign to encourage the 630,000 people who left the U.K. workforce between 2019 and 2022 – so-called "protirees" – to return to employment and help the country fight off the recession. After offering "mid-life MOTs" to help workers over 40 years old assess their finances, skills, and health, the government deployed a network of "50-plus champions" to extol to businesses the advantages of hiring older workers.
Timing is everything, and few Britons were smirking at the irony of the U.K.'s growth being downgraded by the International Monetary Fund to the lowest in the developed world this year – even below sanctions-hit Russia – on Jan. 31, the third anniversary of Brexit.
There are indications, though, that protirees could be convinced to return to work. Government data published at the end of last year suggested that 60% of people who had dropped out of the employment market since the start of the pandemic would consider returning.
Squandering talent
However, more recent research from the Chartered Management Institute (CMI) that surveyed more than 1,000 managers working in U.K. businesses and public services indicated firms are overlooking older people and instead opting for younger workers. Indeed, just 42% of respondents were open "to a large extent" to hiring people aged between 50 and 64 years old.
It's a worrying statistic, given that re-engaging older workers would significantly boost productivity, according to the Organisation for Economic Co-operation and Development (OECD). Cultivating multigenerational workforces and explicitly providing more senior employees with more significant opportunities to shine could see gross domestic product per capita by 19% over the next three decades.
How, then, can protirees who want to return to employment be better welcomed by organizations so that their considerable talents are not squandered? For Tim Ringo, a director at London-headquartered HR transformation consultancy LACE Partners, "protirement" – a term coined in 1961 by U.S. broadcaster Arthur Godfrey – essentially means: "living the dream and achieving a balance in life by trading in professions to follow their fancy." 
"A rich and diverse employment background is also a steadying influence to bring and share with more junior members of the workforce, while many have niche skills that are not easily replicable."
Jess Brannigan, lead people scientist at employee engagement platform Culture Amp, said protirement was trending again because it had been redefined. As it is about doing something "more fulfilling," that can "vary drastically" in 2023, she argued. "For some, it may not mean retiring completely to pursue hobbies alone, but instead using skills and expertise to perhaps consult or mentor others, for example."
U.K. government studies listed some benefits of recruiting older age groups, Brannigan highlighted – namely "their experience, consistency and reliability." But there was "much more to be shared" here, she said. "A rich and diverse employment background is also a steadying influence to bring and share with more junior members of the workforce, while many have niche skills that are not easily replicable."
Overcoming ageism
LACE Partners' Ringo pointed out that the coronavirus crisis triggered a global surge of protirement. "In the U.S., for instance, research showed there were 3.3 million more retirees in October 2021 than in January 2020 – a trend described as the 'Great Retirement.'" He agreed that communities and economies could gain much from welcoming older people back to work. "Unfortunately, HR organizations, as they are today, are mostly set up to deal with traditional retirement and traditional workers, so often cannot retain or hire protirees," said Ringo. "This needs to change for the benefit of individuals and society."
Ringo cited a CNBC survey that revealed 68% of U.S. workers who retired during the pandemic would now consider returning to work, but only if certain conditions were met. First, they could work flexibly. Second, they could keep a work-life balance. And, finally, they could focus on work doing what they do best.
"I was seeing dozens of people [aged 50+] who had been mini-gods one day and were no one from the day of their retirement – many were clinically depressed…the workplace is not designed for this generation and older." 
"The trouble is employers still think in incredibly old-fashioned ways," said Victoria Tomlinson, founder and CEO of U.K.-based Next-Up, which she set up in early 2018 to help protirees. "I was seeing dozens of people [aged 50+] who had been mini-gods one day and were no one from the day of their retirement – many were clinically depressed." Next-Up is now working with progressive employers who, Tomlinson said, realize "the workplace is not designed for this generation and older."
Flexible workers
LinkedIn research, published in November, suggested accommodating older workers is an increasing focus for organizations. Some 72% of U.K. business leaders said they had made greater efforts to hire experienced workers who retired early. "Employers who actively invest in overcoming ageism in the workplace can unlock a wealth of talent," said Derval Blehein, HR Leader for EMEA and LATAM at LinkedIn. "We know diverse teams win, and diversity of thought gained through age and experience is a critical component of this equation."
Tomlinson said the "key" to assimilating protirees is to "rethink 'work' and recreate jobs so they can be full-time or part-time and flexible." She added: "Many are weary of managing people and their problems rather than getting a buzz. But they still want and can do good quality work in projects."
This insight chimed with Sean Behr, San Francisco-based CEO of hiring platform Fountain. He said employers could make use of protirees' desire for flexibility. "Without dependents, retirees may be more eager to work weekends or other less desirable shifts where those with immediate family in the home would prefer that time off."
Behr offered a last tip for employers looking to use protirees: "Invest in onboarding and training. It can be daunting to reenter the workforce after some time off," he added. "Providing comprehensive training will help these employees feel secure and knowledgeable in their role."