Talent
// December 22, 2021 ■ 4 min read
New help-wanted signs advertise job openings with a 'side of compassion'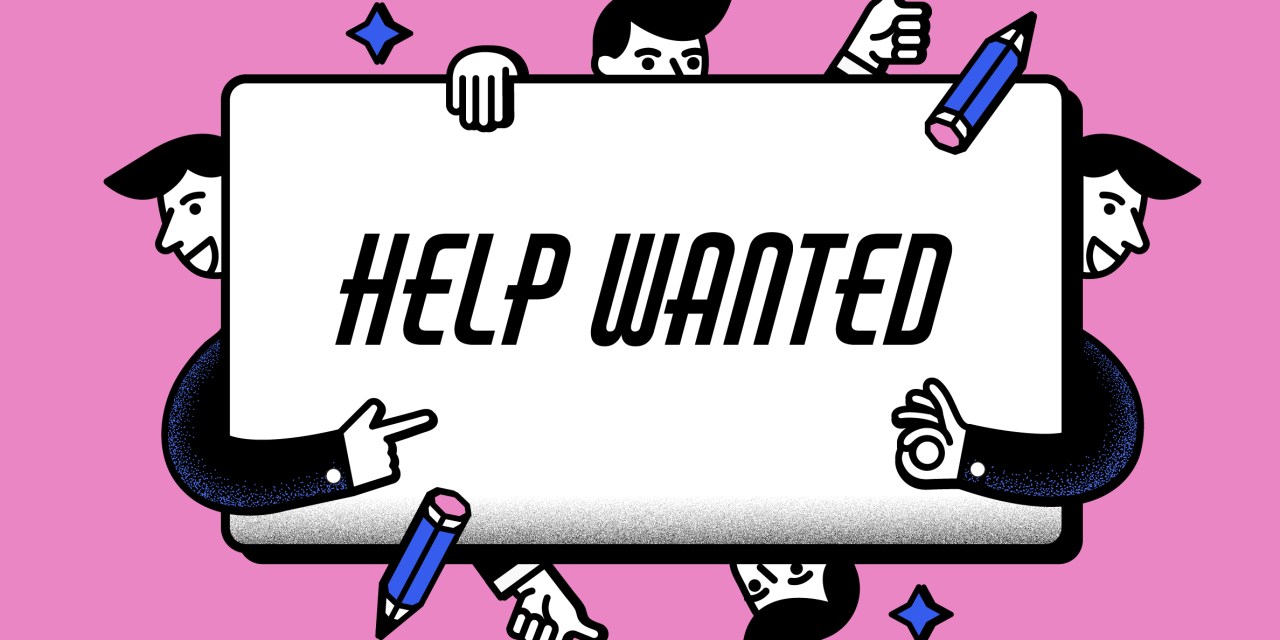 Ivy Liu
Those block-letter black, red and white help-wanted signs are so pre-pandemic.
With the increased demand for retail workers and the mitigating factors like interacting with the public during a pandemic and becoming mask-enforcers, retail help-wanted signs must do much more than advertise job openings. Today's help-wanted signs entice job candidates to apply with a long list of tangible perks like signing bonuses, tuition reimbursement and growth opportunities.
And then there are the intangibles. A McDonald's hiring ad in midtown Manhattan reads "Flexible scheduling with a side of always feeling valued." At Panda Express, a sign encourages applicants to "Join the Panda Family." And a Chick-fil-A ad says "Let us invest in you."
Retailers bet that marketing a supportive company culture is the thing to get someone to apply to sling their burger over a competitor's.
The help-wanted sign at the fast-casual Chinese restaurant Panda Express also features its certification as a Great Place To Work. That's an annual survey given by the outside organization Great Place to Work, which asks employees questions about trust, company culture and leadership. They respond anonymously via email and an employer must reach a certain statistical threshold to qualify.
"Certified companies have more applications," Kim Peters, executive vice president of global recognition at Great Places to Work, said. "It differentiates a company."
And they're more likely to keep employees. She pointed to a retention study done at Great Place to Work-certified companies compared to non-certified ones and found the former had 50% less turnover.
Help-wanted, free burritos
Putting the sign in storefronts is designed to encourage customers, often brand's biggest fans, to apply.
That's the goal at Chipotle, a brand known for its uber-fans.
"Our guests are our biggest candidate pool," Marissa Andrada, Chipotle's chief diversity, inclusion, and people officer, said. "I believe that all of our future talent is sitting in our restaurants. They love Chipotle already."
So just like customers build their meals as they work their way down the store counter, Chipotle's help-wanted sign encourages applicants to "Build a career from scratch. Why join the team? Growth Opportunities. Great Perks. Free Burritos."
In addition to a free meal during their shift, those perks include free English-as-a-second-language classes for employees and their families; college tuition reimbursement after four months on the job and a program that pays for a degree upfront with qualifying schools. There's also medical, mental health and dental insurance after 30 days on the job.
They're also encouraged to climb the career ladder. Each restaurant displays a training wall with staffers' pictures and the goals they're working toward. Andrada likens it to a school yearbook. Accomplishment stickers are applied for each goal achieved.
Like Chipotle, Taco Bell recently announced free undergraduate degrees to team members at corporate-owned locations and $15 minimum wage and up in markets with higher costs of living. Benefits also include health insurance, complementary therapy sessions (in-restaurant for those who can't schedule time outside work) and The Entrepreneur, a leadership training program for general managers in company-owned restaurants. Those positions have a base pay of $80,000 with the ability to reach $100,000 with bonuses.
"The past two years have been challenging for many in the workforce," Kelly McCulloch, Taco Bell's chief people officer, said. "We understand that and have made it our mission to show prospective new hires why working at Taco Bell can be more than just a job."
To make the hiring process as smooth as possible, Taco Bell held its fourth annual hiring party in April, a nationwide hiring push that added 5,000 employees at nearly 2,000 locations. In many cases, applicants were able to interview for a position from the comfort of their car.
TD Bank started advertising the perks of working there in its storefront windows in May 2021 as a way to compete with its peers. Its sign lets potential applicants know they could qualify for a $1,500 signing bonus and perks include flexible schedules, an inclusive environment and career development.
"Company culture and flexible working arrangements have become more important to candidates than they might have been in the past," Heather Citro TD Bank's U.S. head of talent acquisition, said. "It's important to prominently display the perks of working in a store to show to potential candidates that TD is in line with other peer retailers."