Talent
// November 9, 2021 ■ 5 min read
How sustainability has become an advantage in the talent war, but candidates aren't fooled by 'greenwashing,' say experts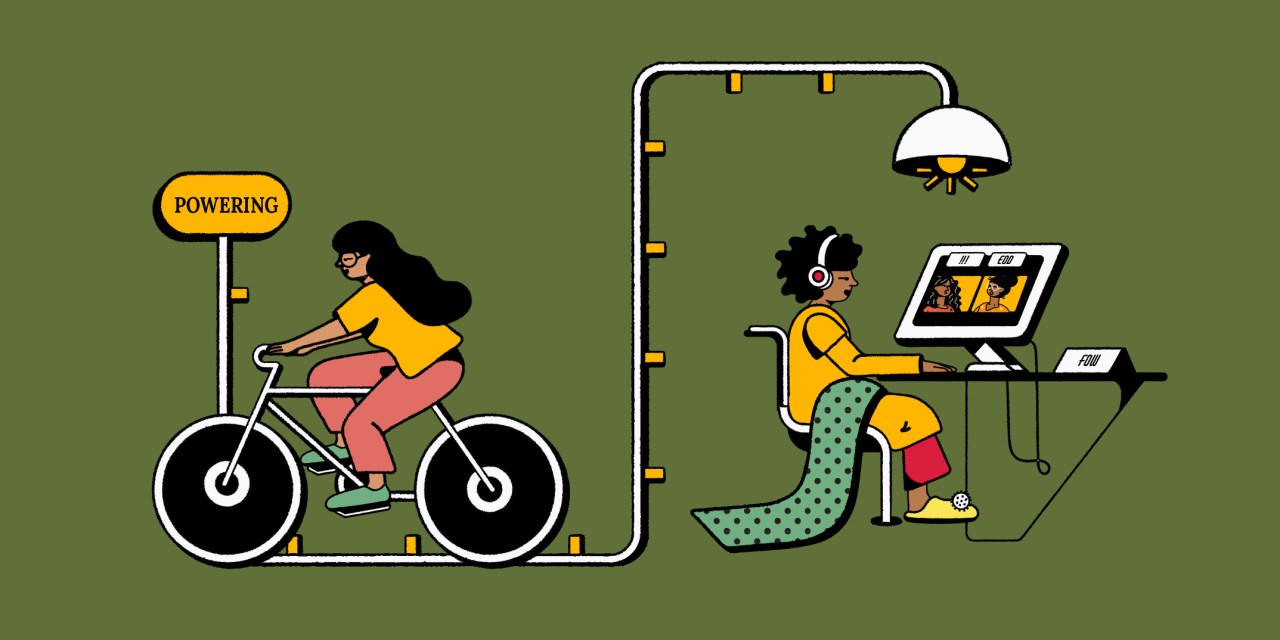 The meeting in early November of officials from approximately 120 countries at the 2021 United Nations Climate Change Conference (COP26), in a desperate bid to improve the planet's health, highlights the critical importance of environmental issues.
But it's not just world leaders who need to boost their sustainability credentials: so do businesses, or they risk defeat in the raging war for talent.
Indeed, new research from global recruitment firm Robert Walters indicates 34% of U.K. office workers would refuse a job offer if a company's environmental, sustainability or climate control values do not align with their own. In the U.S., the figure is even higher: 41%. France and Chile (both on 53%) top the list, closely followed by Switzerland (52%).
It's a "new era of recruiting," according to Chris Poole, managing director of Robert Walters U.K. "While all the normal questions still get asked around pay, benefits, training and career paths, increasingly we get asked: 'What does X company stand for?'" he said.
Before accepting a job offer, people now carefully consider their prospective employer's social media output, check the "about us" pages on its website and Google the latest news articles about the company to see if its actions match its words.
"Employers failing to improve on their sustainability credentials should expect to see a knock-on impact to their hiring," said Poole. "With there being so many avenues to being environmentally conscious as an employer, there simply isn't much room to ignore the matter." Moreover, he added: "As a workforce strategy, ESG [environmental, social and governance] has become a competitive advantage in attracting and retaining talent."
However, while a commitment to improving sustainability is attractive to employees, the opposite is true if businesses offer token gestures. Younger workers are especially attuned to this, according to Gordon Wilson, CEO of Advanced, a U.K.-based software company. His business' recent trends report found 56% of 18 to 24-year olds "are accusing their employer of 'greenwashing', meaning that they overstate and gloss over their sustainable business efforts for business gain," he said.
"We cannot afford to ignore the voice of this generation, which has much greater personal awareness of their values and the impact they want to have on the world than previous generations. These are the voices of future leaders, and they're joining the business world with an inherent distrust."
Young people want to align themselves with companies that are doing the right thing for the planet and society, and are working towards positive change. "They want more than just a job," added Wilson.
This insight chimes with the experience of Andrew Hunter, co-founder and economist at job-search engine Adzuna. "Having a strong ESG strategy can be a big talent draw for a brand, though people are becoming increasingly aware of greenwashing and are judging employers based on their actions, rather than their opinions," he said.
"It's part of a wider trend where company culture and beliefs are becoming more important to job seekers, financial reimbursements alone are taking a bit more of a back seat, and work-life balance and well-being are instead coming to the fore."
Hunter points out the social element of ESG is also about sustainability.
He notes that many of the businesses leading the way in this area are B Corp certified, including Homeboy Recycling in California, which provides on-the-job training and employment opportunities for ex-offenders. "Rubicon Bakers is another B Corp focusing on creating opportunities for marginalized sectors of the workforce," he said. "In the U.K., The Body Shop has a focus on providing employment for people experiencing homelessness or with lower levels of education. Making sure these jobseeker segments don't slip through the cracks is an important aspect of ESG efforts that we forsee growing."
Rita Trehan, founder of DARE Worldwide, a global transformation consultancy, believes that a well-known Swedish teenager, who has been in Glasgow at COP26, is spearheading the drive for younger workers demanding greater sustainability. "Greta Thunberg's 'Blah, blah blah' message has resonated with people," she said. "The conversation today is more scrupulous, more cynical, better at challenging businesses and governments on the gap between policy and impact."
Trehan pointed to statistics that show a vital distinction to make for businesses looking to dial up their sustainability credentials: nearly three-quarters of employees believe all workers are responsible for upholding a sustainability policy. It needs to be baked into the company culture, she added.
And yet, businesses that want to do so will need to tread carefully if they're to avoid being accused of greenwashing, according to James Hand, a data scientist and co-founder of Giki—which stands for Get Informed Know your Impact—a social enterprise in London that helps people live sustainably. "There aren't any 'quick wins' that don't end up looking like greenwashing," he said.
Instead, companies need to include all stakeholders and map the carbon impact of their operations to inform their sustainability policy, said Hand. "When they have measured their operational footprint, having a net-zero plan and building a staff engagement program can really help bolster their credentials and, more importantly, actually have an impact. Some 70% of emissions come from individuals, but organizations can bring those individuals together to make sure we halve emissions this decade," he added.
Taylor Francis, co-founder of Watershed, a climate-action startup based in San Francisco, agreed and stressed that companies who improve their sustainability credentials have higher employee retention — 40% higher according to a 2020 Deloitte report.
"Employees are putting pressure on their current employers to introduce more accurate methods for carbon accounting, and more actionable and aggressive plans to reach true net zero," he added.
Clearly, what's been discussed at COP26 is just the tip of the (melting) iceberg.