Talent
// November 22, 2021 ■ 5 min read
'For work to be at its best, it needs to fit into life': Remote, flexible work, higher pay fuel already white-hot tech job market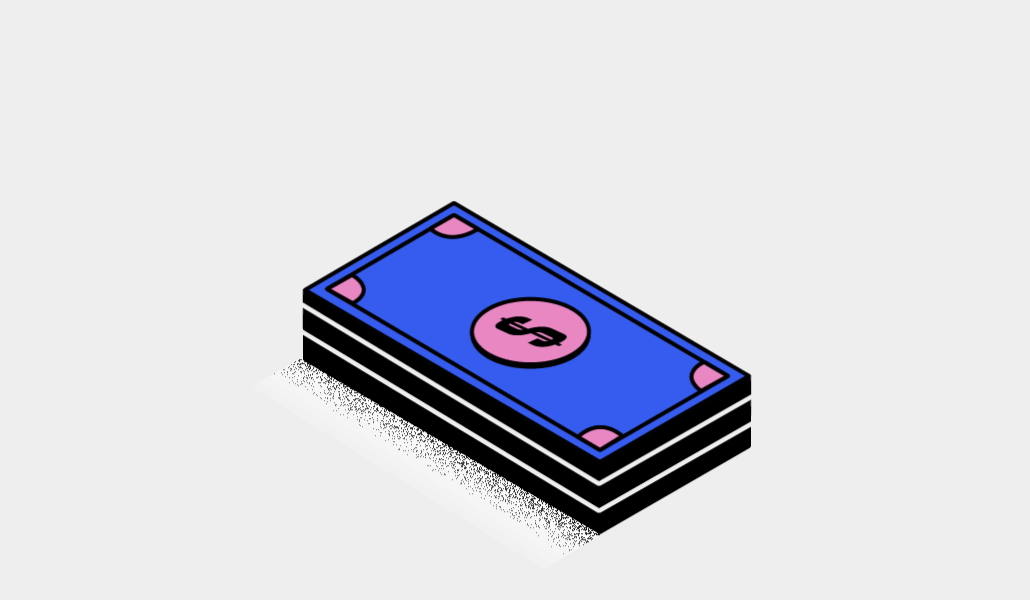 Illustrated by Ivy Liu
Employers offering flexible work options — and San Francisco-level pay, even if the employee lives in Sandusky — is essential to attract and retain top tech talent, according to a new study.
In its report "Hiring in the Great Resignation: 2021 State of Tech Salaries," job marketplace Hired revealed how the shift to remote work has impacted tech salaries across different industries.
Key findings include an increase in tech salaries across most markets, including a 5% increase in average remote salaries from 2020 to 2021. Increased demand for junior candidates lowered the overall salary average in New York and San Francisco year-on-year, while salaries for experienced candidates rose across all markets. Average tech salaries for remote roles and candidates in smaller markets experienced the greatest jump.
To keep up with the demand for talent, companies are hiring faster than ever across all markets, with 30 days to hire in the U.S. and 34 days in the U.K., down 25% on average versus a year ago.
Hired reported that the majority of open positions on its marketplace are now offering remote work arrangements, an increase of five times versus January 2020. Remote work preferences among candidates are also up, with more than 90% of job seekers indicating a preference for such roles.
Whether the shift to remote work in the tech field is of the moment or a policy that's here to stay is the question.
"We're seeing that companies that are really fighting to get talent are having to put out there that they are remote-first, but I'm seeing a hedge, with companies saying, 'That's our policy for right now,'" said Hired's chief revenue officer Amy Pisano. "Employers are really struggling with a long-term play."
Right now, however, candidates are demanding flexible work arrangements. "They have proven they can do the job remotely and want to continue that path," Pisano said, adding, "The companies that will thrive are the ones that build a good remote- and digital-first culture."
By the numbers, Hired's report — which was based on an analysis of more than 525,000 interview requests and 10,000 job offers through the marketplace from January 2019 through June 2021, as well as a survey of more than 1,200 tech employees about their preferences — found that:
Nearly all tech employees want to work remotely to some degree, with 52% favoring a remote-first model that allows for flexibility to go to an office, and 33% wishing to stay fully remote indefinitely. Only 1% indicated they wanted to return to an office full-time.
The Great Resignation promises to continue for the time being, with 74% of tech workers saying they would start looking for a new job if their salaries were to decrease or if they were denied a raise over the next six months, while 35% expected salaries to rise by up to 10% over the next six months.

Base compensation isn't everything, with 76% of tech workers willing to accept a lower base salary in exchange for other forms of compensation such as equity and flexible work options. Younger, less experienced tech workers value tuition reimbursement while more experienced tech people count childcare services and paid parental leave as top benefits outside of compensation.
Employer transparency around remote compensation and other pay structures is critical. There are mixed opinions among candidates on how remote salaries should be determined. 45% of candidates disagree with using the cost of living of the employee's location as a baseline.
Many tech employers agree that flex work arrangements and competitive salaries regardless of location are essential for attracting and retaining talent today.
"My opinion has always been the same: a top employee that does a good job doesn't deserve to gain less money based on where they are working from — it has nothing to do with their performance," said Sharon van Donkelaar, head of growth and CMO at LinkedIn automation tool Expandi, which is used by brands like BMW and IBM. "It still baffles me, as most companies are struggling with a worker shortage and it seems like they aren't getting the message, no matter how many employees leave them for other jobs."
Ian White, founder and CEO of the people analytics platform ChartHop, which is used by companies like Sequoia and Rémy Cointreau, noted that while location-based pay structures were the norm for remote organizations before the pandemic, business leaders now must consider the disadvantages of location-based pay, including a decrease in trust from new and existing employees.
If employees do not feel these decisions are a two-way conversation with their leadership, that's when employees will start to talk and the dismantling of full teams and departments begin.
"As companies continue to shift to remote work structures, a clear, consistent and transparent pay scale will promote trust among employees and their employers," he said. "Business leaders must eliminate location-based pay to provide a fair and more flexible pay scale for those who choose to work from a remote location."
Recruiters also point to the power employees wield in this job market.
Jason Medley, chief people officer at Codility, a tech recruitment platform used by employers like Microsoft and American Express, observed that most companies have had outdated compensation models for decades, partly basing employee comp on location — higher pay in tech hubs like San Francisco and New York, lower pay for everywhere else.
As far as its own people, Codility recently instituted a U.S.-wide salary band, basing comp on the role rather than location and placing all U.S. salaries on a San Francisco pay scale. The company plans to implement the same band across Europe in the coming year, with London-based comp for employees who work in countries that are part of the European Union.
Flex work arrangements are also a priority, he stressed. "We recognize that as humans, different people have different needs as it relates to where they best work," he said. "The seismic shocks from the pandemic have caused people to reprioritize how they work and live. Simply put, for work to be at its best, it needs to fit into life."
Remote work has been smart for the bottom line, he added, with the company recording the best performance in its history since the policy was implemented. Employee productivity is also up.
"Leaders must have a very strong understanding of the amount of flight risk they are instilling in their organization with onsite expectations, including the specific positions the mandate will impact the most," said Camille Fetter, CEO and founder of executive search firm Talentfoot, whose clients include Publicis Groupe and Epsilon. "If employees do not feel these decisions are a two-way conversation with their leadership, that's when employees will start to talk and the dismantling of full teams and departments begin."