Talent
// September 20, 2023 ■ 3 min read
Leaders are unaware of employees' preferences for working 9 to 5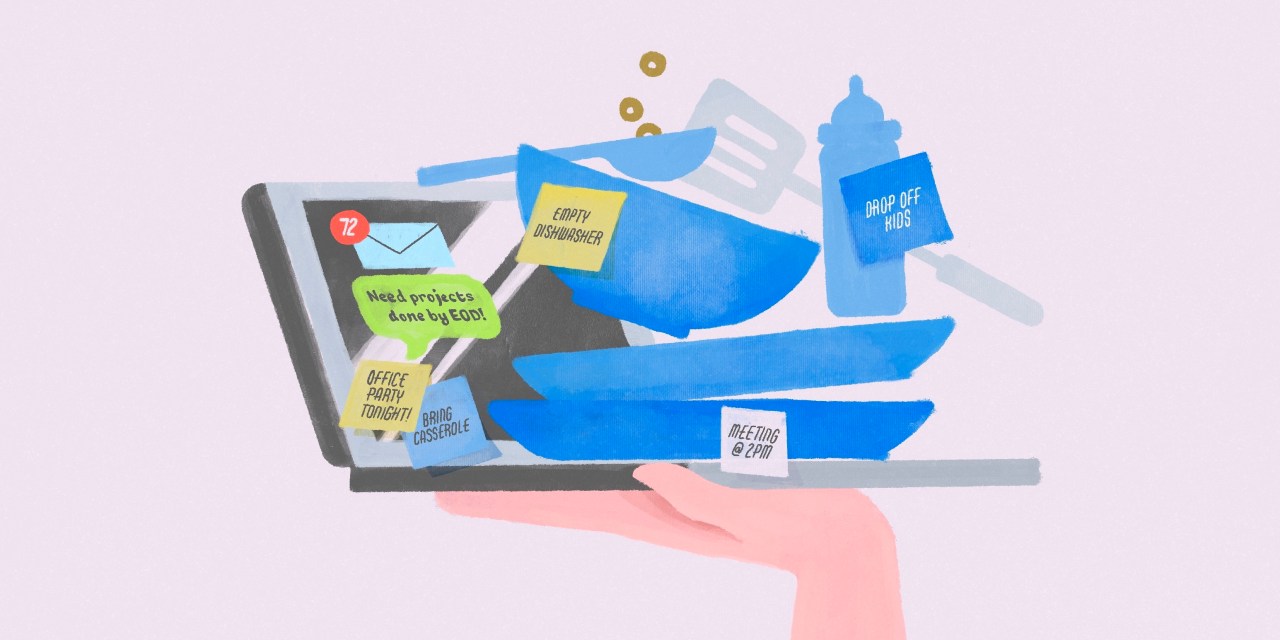 Are you a splitter or a blender?
Apparently there are two types of people (give or take a few) when it comes to preferred working styles today. Splitters, who like to have clear boundaries between their work and personal lives and tune into their jobs completely from 9 a.m. to 5 p.m. — and blenders, who prefer mixing their work tasks and personal time throughout the day.
The latter emerged more during the pandemic when working remotely (and often in different time zones) blurred the lines between when to be on the clock and when to be off. But amid the return-to-office push and transition to hybrid work, leaders are now overestimating how much people prefer to blend rather than work firm hours, a new report has found.
White-collar workers are equally divided between being splitters and blenders, according to a Gallup poll survey of over 18,000 working-age adults conducted in February.
But among 135 chief human resources officers at Fortune 500 companies Gallup surveyed in June and July, just 24% thought employees would say that.
"We've known for a long time that workers today desire flexibility and autonomy in their work," said Ryan Pendell, a senior workplace science editor at Gallup. "But there's a large share of employees who want clear boundaries, too. It should cause us to think deeper about what people mean when they say flexibility and autonomy," he said.
"We've known for a long time that workers today desire flexibility and autonomy in their work. But there's a large share of employees who want clear boundaries, too."
Victoria Moy, director at Hill Street PR, is a blender. As a business owner with a 2-year-old daughter, another child on the way and a husband who is a firefighter, "working flexibly around my personal life is the only way to go," she said in an email.
She has fixed working hours on the days she has scheduled childcare, but on other days she often preps meals or walks the dog while breaking to check emails in between.
"The only time I will never mix work with my personal life is when I am on annual leave — this time is truly sacred," she said.
Louise Thompson, who is also self-employed and a leadership coach for the communications industry, is also a blender, or "reformed splitter," she said.
Earlier in her career when she worked for a public relations agency in London, "it was hardcore work and then hardcore play after work," she said. "Personal errands were really frowned upon in your 20s back when I was doing it. You just weren't allowed to do them at work and it was really restrictive," she added.
As she climbed the ladder into a senior corporate communications role, she was given more latitude and responsibility to manage her own schedule. Now, with a 9-year-old daughter, "I wouldn't survive in the work or home arena without blending," she said.
The split between what employees want and what leaders think their employees want is likely driven by a lack of communication, according to the Gallup report. "Most employees have probably never been asked how they prefer to work," Pendell said.
Managers of course should be asking this question to better learn how to support their employees and then allow them to work in whichever way makes them the most productive, he said. "Minor tweaks and accommodations could make all the difference," he added.
Employees are more likely to be disengaged, burned out and looking for another job when they aren't allowed to work in the way that best suits them, according to the Gallup report.
"Now that many teams are hybrid, these questions of boundaries, focus time and productivity are a necessary conversation," Pendell said.
Pendell himself is a splitter. "I think I'm a splitter because I really value my focus time, and I appreciate clear boundaries," he said.