Spaces
// March 2, 2022 ■ 4 min read
To set up for hybrid-working success, pressure is on to make the office a compelling place to be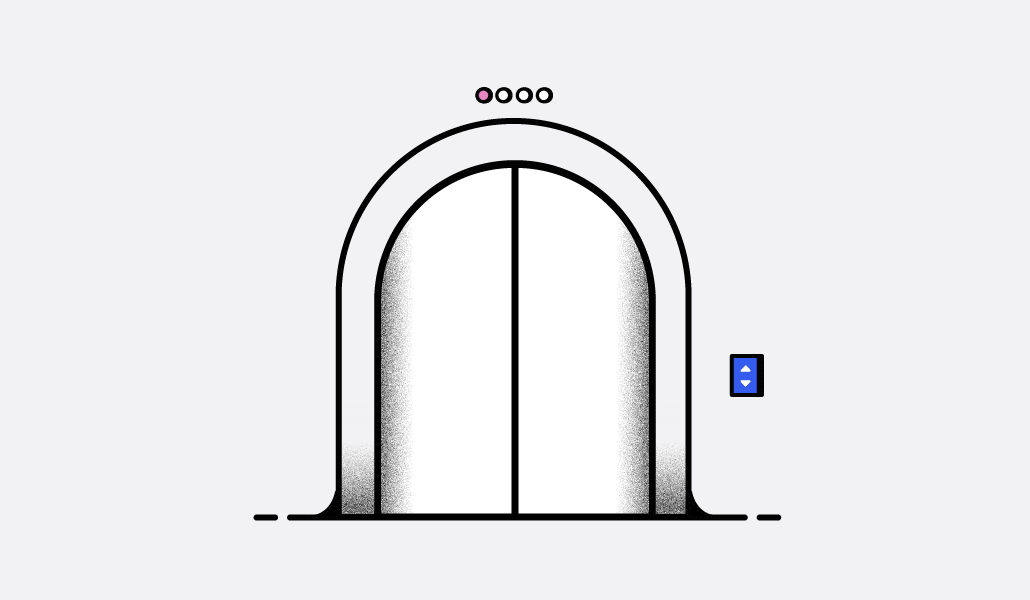 The hybrid work environment may be the hot new trend. But is it the pandemic panacea it's touted to be?
The weekly merry-go-round of working at home some days only to go to a physical office at other times is testing the spirits of some employees.
Chicago-based research manager Claudia Garcia (a pseudonym WorkLife agreed to), initially welcomed her hybrid working arrangement which required her to work from home three days a week and go to the office the other two days. She had grown weary of being trapped at home by the pandemic and appreciated a renewed sense of normalcy. But within two months, that changed.
Now, there are certain requirements of office life that she doesn't welcome — like the amount of time spent at a desk, and the hour-and-a-half roundtrip commute on Chicago's subway. The upheaval to routines when having to switch between working from home and the office, has actually troubled her more than when she worked from home exclusively.
"I dread having to go back to my office," she said, "accommodating everything as it was before Covid." She now worries about chronic back pain for instance, from "sitting and staring at a computer screen for so many hours a day" — a habit she was able to avoid more easily while working remotely.
Claudia has requested if her employer could create a yoga room in the office, but to no avail.
But with hybrid models tipped to be the dominant working structure for the bulk of the corporate world, leaders are under pressure to make returning to the office compelling enough for people whose adjustment to remote working has become more deep rooted.
Some of those efforts will center on the workspace itself.
Sprucing up the office with new features will play a significant part in getting workers to return, according to John Vivadelli, EVP of Workplace Solutions at Tango, which bills itself as an workplace management system solutions provider. "As people have become used to working near comfort and home amenities over the past two years, the office is going to have to deliver some of the same to attract employees back to the office," he said.
Providing exercise equipment, meditation rooms, childcare facilities in office are a few of the ways companies can help to maintain high morale and wellness of employees, which then leads to higher productivity and fewer instances of burnout, he added.
Mutual of America Financial Group's office tower in Midtown Manhattan is among those putting that sort of approach into practice, having spent upwards of $40 million to transform the building.

The upgrades include a new lobby with a high-end barista stand and a fitness center. The entire sixteenth floor, previously used for offices, is now a 20,000-square-foot tenants' amenity floor featuring a conference center plus food and beverage facilities available to the office workers whose companies are leasing space in the tower.
But adding a bunch of perks and wellness features to the office, can only do so much when it comes to enticing people back. To make a lengthy commute worth it for instance, people want to know they're going into the office on the days their teams are also in, and have a productive, enjoyable and collaborative experience while there — not sit on a bunch of Zoom calls in the office.
That's a strategy many businesses are frantically exploring. "Organizations with lease renewals during the pandemic have downsized their overall space requirement and have dramatically increased the 'us' space versus the 'me' space seeking to develop a 'destination' workplace that can be used by different teams and individuals in different ways," said Andrew Mawson founder and managing director of Advanced Workspace Associates (AWA), a global workplace consultancy.
People's increased desire to have more flexibility in where and when they work isn't new — it existed before the pandemic. The difference was, leaders weren't under any pressure whatsoever to address it — that's something the arrival of coronavirus totally changed, according to Mawson. "[Before the pandemic] the leadership communities that held the power in organizations were often reluctant to allow greater flexibility. That has to change now, the vast majority of people don't want to go back to things the way [they were] before the pandemic," he said.
AWA's latest study polled 9,000 employees across the U.S. about their thoughts on returning to office work — 84% said they want to work from home at least two or more days a week.
Managing teams in a hybrid environment will take some reskilling, particularly with the management layer of businesses. "Leaders and teams have to reinvent the way they work to compensate for the reduction in 'face to face in the same place' time," said Mawson. "This means upskilling leaders with new knowledge and techniques on managing hybrid, giving them the confidence to facilitate conversations with their teams…to build trust, cohesion and connectivity," he added.
Workplace management tech provider Tango has a tool that measures three levels of efficiency: people, place and organizational productivity. He believes when all three elements are in balance, it's a win-win for employers and employees.
"More workplace choice drives engagement, engagement delivers productivity, and productivity results in improved revenues," he added.