Spaces
// June 22, 2021 ■ 4 min read
'People are looking for ways to work together asynchronously': Tech providers rush to meet needs of hybrid workplaces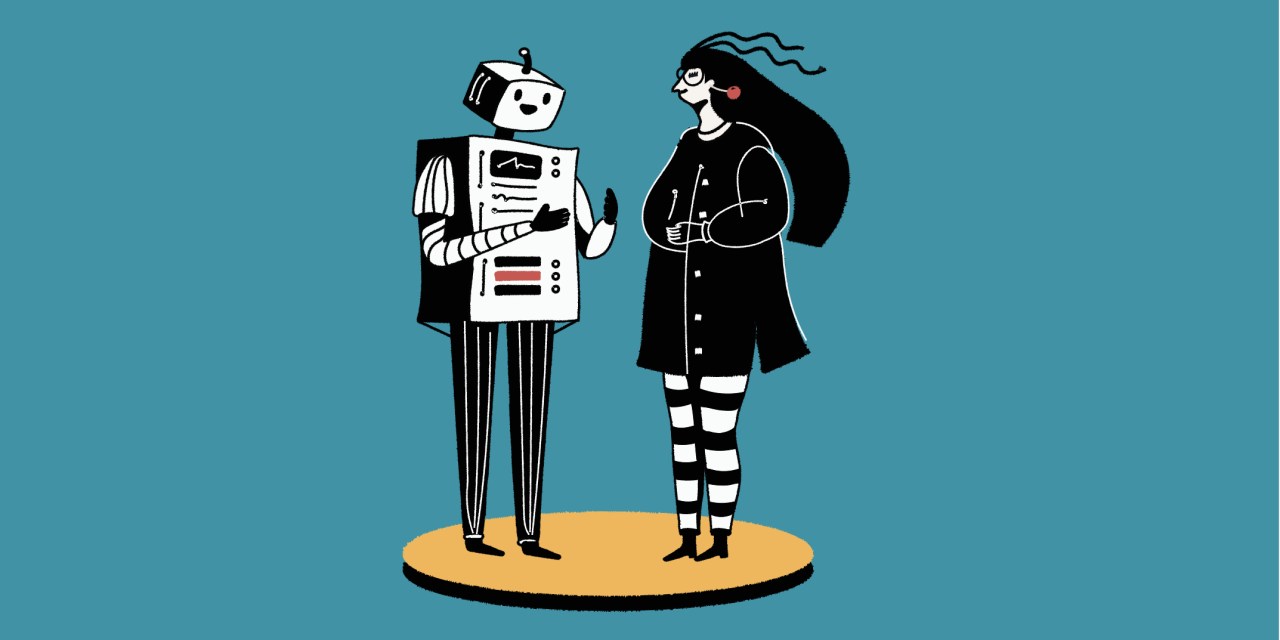 During the pandemic, companies have managed workflow and communications with the hottest technology, trial and error, and perhaps a few spools of scotch tape, experimenting with a host of new and newly improved platforms promising to bring together dispersed employees and maximize productivity in an upside-down world.
And as more firms now transition from remote working to a long-term hybrid setup, bosses are exploring the next wave of tech options for getting down to business.
Employers are building an infrastructure that supports hybrid work because, in large part, employees are demanding it. The cloud communications and collaboration platform Fuze found that, in a recent survey of nearly 9,000 business leaders and employees, 75% said flexible work was a must-have, while 65% said they would change jobs if it meant greater long-term flexibility.
Products like Google Drive and Docs, Dropbox and Slack have been around for years but have become even more indispensable over the past year — and they continue to tweak for the post-pandemic reality. Meanwhile, the latest iterations of products like Google Workspace, Microsoft Teams and Workplace from Facebook are positioning themselves as essential tools of the new hybrid reality. You'd be hard-pressed, in fact, to find a tech concern large or small that isn't innovating and marketing itself around the needs of the hybrid office.
Google just announced Workspace for Everyone, meaning anyone with a Google account can access the same functions as its enterprise customers. The new features are all designed to help people access and contribute to meetings from any location, and include additional Calendar functions so meeting organizers can better plan hybrid meetings. Microsoft Teams enabled has greater collaboration as well — or at least bigger meetings. It can now host 98 people in a video call, versus 49 via Zoom. Microsoft has also added new settings to Outlook which automatically carve out short breaks between meetings, to offset fatigue.
Scores of other platforms are benefitting from employers seeking the best tools to facilitate hybrid work. The platform Donut allows for the introduction of teammates within Slack for a variety of programs aimed at building employee camaraderie and collaboration. It's now been employed by more than 15,000 companies, including Axios and Netflix. Likewise, the Icebreaker bot in Microsoft Teams fosters personal connections by pairing team members for meet-ups each week.
AI and VR technologies are also putting their imprint on the hybrid workplace. HTC recently launched its Vive Focus 3 headset, which has been used for everything from training medical professionals remotely to facilitating online classes at universities. Hybrid work will look less like video boxes on a screen and more like immersive virtual office experiences, said Kristen Buchanan, founder of Edify, an onboarding tool for software engineers. That means growing popularity for platforms like Tripleseat, Teamflow and Workfrom.
"People are looking for new ways to work together asynchronously and aren't interested in continuing on with constant Zoom fatigue," she said.
Then, there's the issue of real estate. Deskpass is a tech-based network of coworking spaces across more than 25 cities that enables companies moving to hybrid to downsize their office footprint. Its technology, used by companies like Task Rabbit and GoodRx, enables teams to seamlessly source and book office space or conference rooms on the fly. The company reports that its membership has grown 300% since the beginning of this year and it has launched its first international location in Sydney.
But hybrid, being a combination of headquarters and home, means offices aren't going away altogether, and a whole other set of tech players is focused on reinventing the physical workspace. One of those companies is Crestron, a provider of workplace automation technology for firms like Tesla and Mastercard. Andrew Gross, vp, enterprise at Crestron, believes that while technology will be an elemental part of companies reconfiguring their headquarters to enable long-term hybrid work, "the workplace of the future will need to be more than just a space for employees to come, do their work and leave. It will have to … become a space where collaboration and connection come first."
While any mention of hybrid work calls to mind the latest chatbot or virtual whiteboard, many of the most impactful tech products are being built with IT managers in mind, to aid them as they support a more dispersed and flexible workforce. David Joosten, president and CEO of Vodafone US, said that in addition to new tools to track, manage and troubleshoot devices remotely, he's seeing surging interest in infrastructure tech that's designed to adapt networks to handle connectivity demand both inside and outside the office.
"We'll see new tech tools that enable employees to work in the way that's best for them — and for businesses," Joosten said —mentioning as one example employee-provided business broadband for the home, so teams never have to worry about connections while working remotely, or cloud-based software that protects employee privacy while giving them access to business apps, data and email.
"I've come to realize over the past year that work is an action, not a location," he said. "The hybrid remote model is here to stay, and it's crucial for businesses to have the right long-term solutions in place."