Gaslighting on the rise: How toxic bosses are contributing to the Great Resignation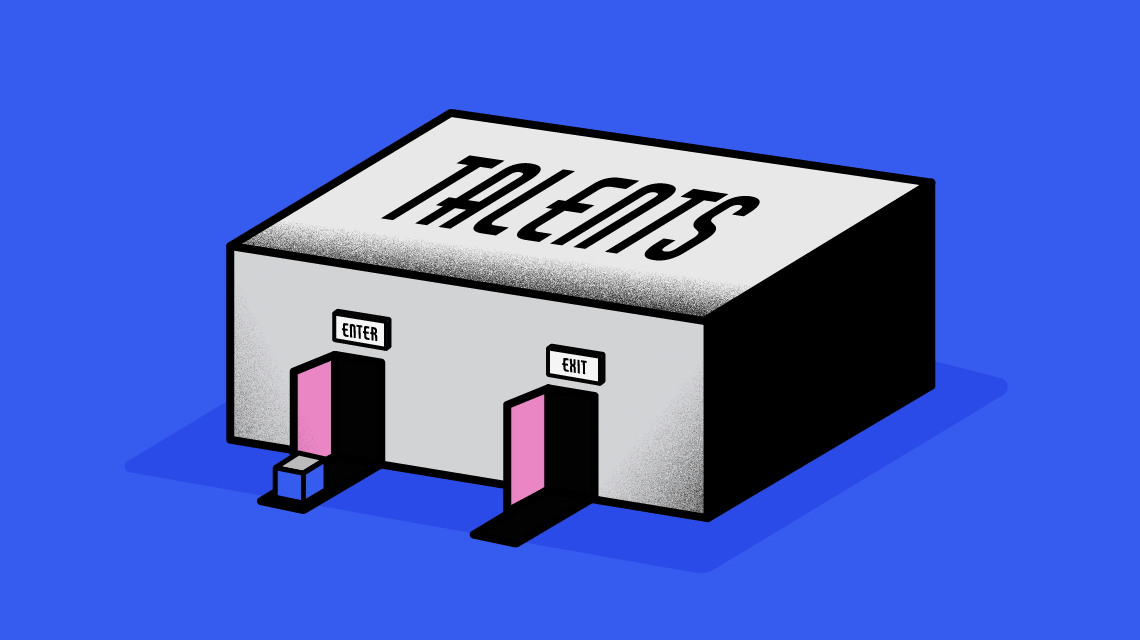 Ivy Liu
Corporate lawyer Jasmine (a pseudonym WorkLife agreed to) thought she'd landed her dream job as the lead legal counsel at a tech startup just over a year ago. She was sold the exciting opportunity to grow her career as quickly as the company itself, which had just won tens of millions of dollars in seed funding.
Charmed by the charismatic, confident leader who would be her boss, Jasmine gladly accepted the offer. Yet within just a few weeks, the dream evaporated, exposing her reality. She was confined to solely managing contracts, and was blocked from accessing essential information to assist with company legal matters, hindering her ability to give legal advice.
In her one-to-ones with her boss, Jasmine got the message that she wasn't capable of doing the job, even though she was hired with more than six years experience in the required duties. The negative experience continued to escalate. When Jasmine shared a personal situation in confidence her boss responded empathetically, only to later blame a poor project outcome on Jasmine being distracted, in front of other senior staff.
"I felt gaslit the entire time. At the time it made me so miserable," Jasmine told WorkLife, on condition of anonymity.
Jasmine was among at least four other (male and female) employees at that company to complain to the founders about this leader's behaviour, which eventually led to her being fired. Just not soon enough, in Jasmine's opinion.
"What really upset me about the whole scenario, was that the founders were obviously aware of this person being extremely toxic, but didn't do anything about it," she said. "I felt they were complicit. I think there was a fear of what would happen if they fired a woman in leadership."
By then, the fallout was irreversible. The pandemic and remote working kicked in just over halfway through her tenure, yet Jasmine and her fellow complainants all resigned, as the wider company experience had been tainted by this one person.
Jasmine isn't alone. Gaslighting appears to be on the rise — the number of reviews in which the term was mentioned on jobs website Glassdoor, has more than doubled (a 104% hike) since 2020, according to Glassdoor data.
Glassdoor's analysis also references the growing number of user reviews calling out managers that "pretend to care about their well-being and careers while secretly undermining both".
I felt they were complicit. I think there was a fear of what would happen if they fired a woman in leadership.
Relationships between employees and leaders have deteriorated over the past year, with less than half of people feeling their relationship with their manager is good — 17 percentage points lower than in 2020, according to a study of 14,800 office-based workers across 25 countries by recruitment firm Adecco.
In the study, 74% of respondents said it's important for managers to promote and nurture strong team morale and culture, but only 37% of people said their manager is actually doing this — a behavior which can't help employers in the current high staff-churn climate, now referred to widely as the Great Resignation trend.
Anita (a pseudonym agreed to by WorkLife), a regulatory reporting analyst at a global financial institution, believes she was negatively targeted by her boss in 2018 when she revealed she needed her Visa sponsorship renewed to continue working in the U.K. Given she had only recently returned from maternity leave, she felt that she was already working on the back foot, she added.
"I was yelled at loudly in front of nearby sitting teams, and given loads of extra work compared to other team members. I successfully delivered on my performance objectives, but I was given the lowest rating, with no explanation. I was denied training, bonus and promotion," Anita added.
While HR were in fact supportive of Anita's Visa sponsorship, she was told her concerns could only be reported to her line manager, who turned out to be someone in her boss's peer network. The strength and breadth of this network led her to fear ramifications to her own career if she pursued the complaint.
Behind most toxic behaviour is a deep rooted insecurity, trauma or fear that they have never addressed.
Anita managed to escape the situation by transferring to another team in another region in Europe, and remains with the company. Yet the emotional scars remain.
"I lost my confidence and self esteem. I was emotionally broken so much that I ended up being depressed. I have recovered with time, but I regret to this day not standing up for myself," said Anita.
Workplace mediator and conflict specialist Nicole Posner said the pandemic has caused a rise in toxic boss behaviour, and in her experience, it disproportionately affects women.
"Behind most toxic behaviour is a deep rooted insecurity, trauma or fear that they have never addressed," said Posner.
"The fear may be based on losing control, fear of appearing weak, fear of appearing incompetent or fear of judgement. So the toxic behaviour is their 'armor plating'."
Whatever it is, businesses need to recognize it, and clamp down on it, fast. Because as independent work-performance specialist Olivia James warned, the actions of one toxic boss will inevitably spread — which companies can't afford, from both a retention and performance perspective.
"People who feel they're being undermined won't be able to put the work in, because when your brain is in 'fight or flight' mode, your prefrontal cortex doesn't get enough blood. Creative, objective and rational thinking is diminished, so you can't perform optimally," said James.
And as Jasmine found, she is now less inclined to give her all to her job.
"I moved into that role feeling I wanted to do my best. Now whenever I approach a role, I just feel, regardless of what happens, they're not going to look after me. So why should I care about them?"