Being a Gen Z boss: The Return podcast, season 2, episode 5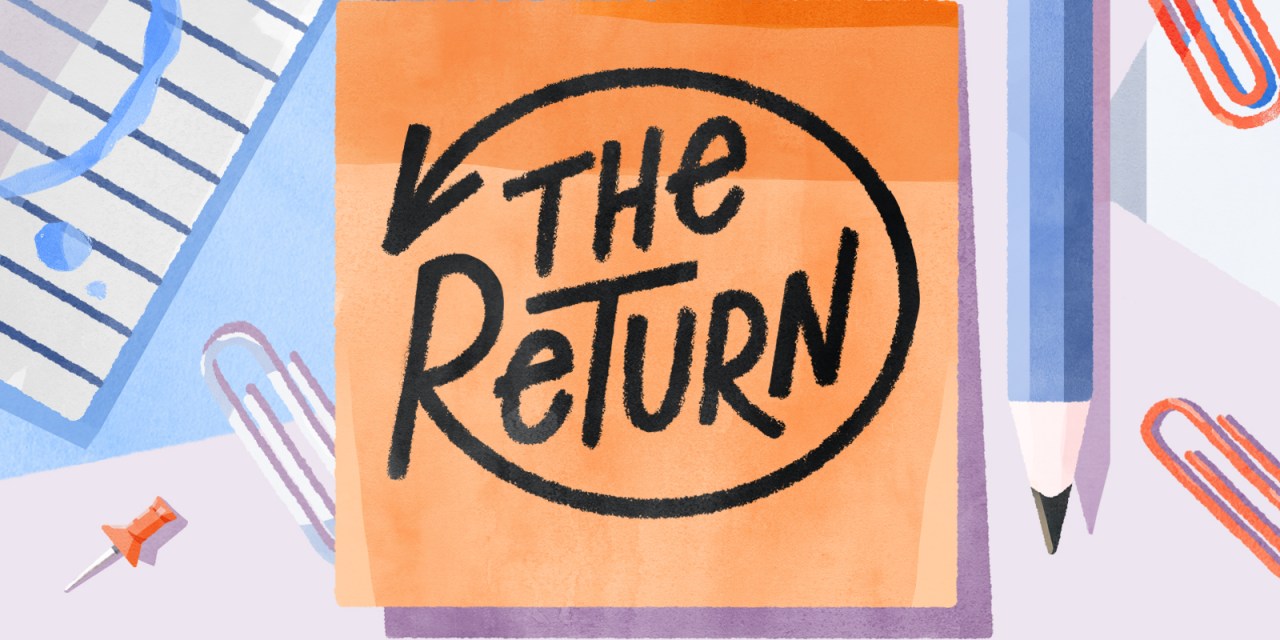 The Return is a podcast about returning to the office. In season two, we examine what it's like for Gen Z to enter the workforce for the first time in a post-pandemic world. More from the series →
Subscribe: Apple Podcasts • Google Play • Spotify
Our whole lives we're told to look up to older people, learn from them and take their guidance. But what happens when a Gen Zer ends up in a leadership position managing people older than them?
We spoke to Gen Z bosses about the realities they face as they work with older generations. They're bringing fresh perspectives that might be misunderstood by more seasoned workers. In this episode, we check back in with Jerah Reeves, who we spoke to earlier in the series, to see how he handles these dynamics. Reeves is the coordinator of the transformational leaders program at Binghamton University of New York, where he helps students – many of whom are older than him.
Leaders are getting younger overall. Nearly a third of newly appointed S&P 500 CEOs last year were younger than 50 years old, which is more than twice the rate in 2018, according to research from McKinsey & Company.
Young workers are increasingly occupying top positions, despite not having decades of experience in the corporate world. Although the average CEO is still roughly 54 years old, some data shows younger people are increasingly motivated to move into top positions. For instance, 45% of 1,500 Gen Zers surveyed by EY in 2021 said they are very or extremely likely to start their own business.
Another Gen Zer we spoke to who has fast-tracked into a leadership position is Zaria Parvez. She's the global social media manager at Duolingo, known for being the brains behind the big green owl on TikTok. Plus, we hear from Duolingo's general counsel, Steven Chen, the Gen X-er that Zaria works with, to dive into what a multi-generational dynamic looks like in the workforce.
It's not always sunshine and butterflies. Part of Chen's job is making sure Zaria's TikToks don't cross the line. Duolingo's TikTok personality is "unhinged" which is fun, but can easily go too far. Parvez talks us through what happened when she did cross that line and how as a boss, she had to answer for it.
Across eight episodes, season two of The Return lifts the lid on what motivates and inspires the youngest generation of workers, and how they're not as work-shy as they're often depicted. Next week, we'll be taking a short break. Episode six will be released on Nov. 29.
Season two of The Return is hosted by Cloey Callahan, a Gen Zer and senior reporter at Digiday Media's WorkLife, and produced by Digiday Media's audio producer Sara Patterson. Subscribe to the WorkLife podcast now on Apple Podcasts, or wherever you get your podcasts.
Want to be featured in a future episode? All season we've been hearing directly from Gen Z workers about their experiences starting their careers in this new era of work. And now we want to hear from you. If you're a member of Gen Z, or a manager of one, or even a parent of one, we want to hear your thoughts on friend-torship, work-life balance, quiet quitting, and any other ways you think this new generation is changing the way we think about work. You can call and leave a voicemail at 845-580-2884 or send a voice memo to cloey@worklife.news and it might be featured in a future episode.