Emulating commutes, appreciating the 'little things': C-suite execs share how they've adapted daily routines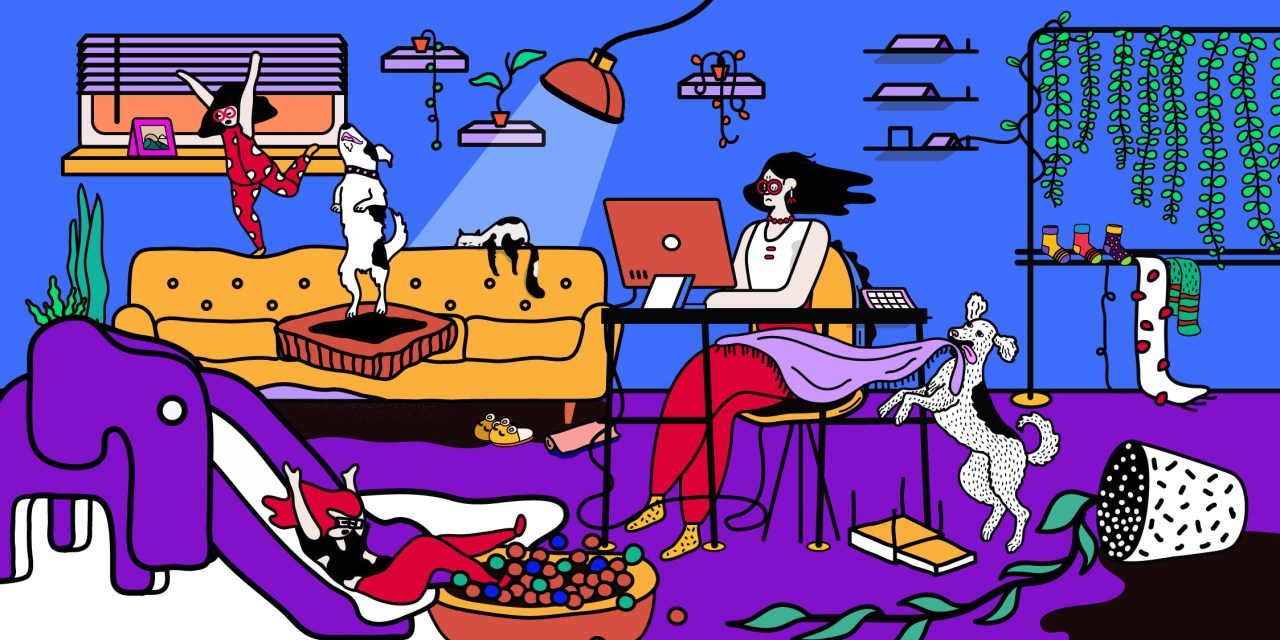 And you thought your day was busy.
In an interview with Marie Claire last month, country music icon Dolly Parton admitted to sleeping just five hours a night and getting up long before the sun to begin another of her long and productive days — which this year, in addition to running her vast entertainment empire, included writing a New York Times best-seller, recording a Christmas album, filming two movies, and donating $1 million to help develop Moderna's coronavirus vaccine.
"I do some of my best work … between 3 a.m. and 7 a.m.," she told the magazine. "I get more work done during that little period of time when the world is calm, energies are down. I just feel like a farmer."
Few of us keep Parton's crazy hours, but that doesn't mean any one of us has had an easy-breezy schedule the last few months. Working from home and avoiding the daily commute might've seemed like a luxury at the outset of the pandemic, yet many c-suite executives in the marketing and brand space have come to find themselves on a whole other type of treadmill, with daily lives that are more demanding than ever. It's no wonder so many of us relish the idea of returning to the relative serenity of the office.
One such executive whose daily routine went into overdrive is Mark Battista, head of ideas and innovation at Manchester, N.H.-based York Creative Collective and managing director of its integrated marketing agency GYK Antler, which has done work for the likes of Timberland and Red Bull. "There are Zoom calls from 9 to 5, and you have an email to set up a Zoom with a text to confirm," said Battista.
Three months into the pandemic, management decided enough was enough and demanded employees set aside a couple of hours in the workday to do their own thing — that is, anything but work. "It's your time to exercise, go think, change diapers, go in the corner and cry, or just take a breath," he said. "We're at this weird crossroads, where people say they're working harder than ever but also say they love working from home. It can't be both."
Simon Berg, CEO of New York-based Ceros, a content software company with clients including The Guardian and Vice Media, has been strict about keeping the lines from blurring. "I'm very deliberate about when [the workday] starts and when it ends," he said. "I do everything I would have done prior to the pandemic: I get up, shower, shave and put on cologne like I would as if it were a regular day at work."
He's found that the disruption of the daily routine has had its benefits. "The big lesson I've come to understand on a deeper level is that adversity is the birthplace of creativity. It's actually a good place to hang out."
The lack of a commute at first created a quandary for Chris Sojka, chief creative officer of Brooklyn indie shop Madwell, with clients including Johnson & Johnson and Verizon. "That moment in the morning where I could listen to music and let my mind wander as I prepared for a day of meetings and creative reviews turned out to be crucial to my output," he said. "It was also the mirror image of my trip home, where I was able to shift gears from a work mentality to that of being a partner and dog dad."
So, Sojka booked half-hours at the beginning and end of each workday to emulate his train ride, filling them with music and wandering thoughts and all the other activities he missed.
Managing the shift in our daily routines has become a task even for those who are in the business of enhancing our lives.
"Work-life balance has always been a challenge for me, and going into an office ensured there was separation. That's no longer the case, and it's been hard for me to escape the omnipresence of my home work station," said Julie Campistron, cofounder and general manager of Meredith Corp.'s meditation app MyLife.
Campistron used to begin her workday at 8:30 a.m. when she'd arrive at the office. Nowadays, she typically sits at her computer before even showering — a predicament which has become all too common during the pandemic.
Like Battista, Campistron has had to stress to employees that there's more to life than work. Each employee is asked daily to share what he or she is grateful for — a tradition that will continue post-pandemic "It's helped to strengthen our appreciation for each other," she added.
Meanwhile, it took contracting the coronavirus for Nate Forster to re-evaluate his work-life balance. "It definitely made me appreciate the simple things," said Forster, cofounder and CEO of New York-based fitness startup NEOU.
In the midst of the pandemic, constantly communicating with and motivating his 40 employees has been the most important of the entrepreneur's daily tasks.
"You have to listen to them, you have to pay attention to them," he said. "I hope we will carry this into the future, whether we're in person or not."