Culture
// February 3, 2023 ■ 4 min read
What do Gen Z-led sober curiosity and the 'damp' lifestyle movement mean for work socials?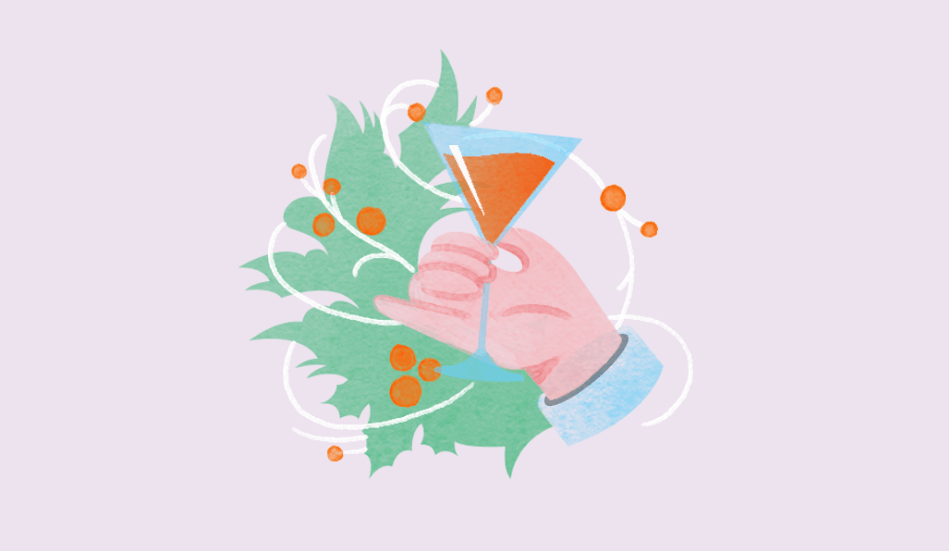 After an indulgent festive season, some people who opted for a detoxifying Dry January will have counted the weeks, days, hours and possibly minutes until Feb. 1 and its promise of uncorking some wine or sipping a frothy ale again.
Yes, after 31 sober days — and nights — their skin is smoother, their eyes are more sparkly and their bank accounts also look healthier. But the promise of a pint, a goblet of red or another favored tipple will likely be irresistible. Or will it?
Increasingly, people — especially Gen Zers — are looking at giving up booze entirely with a glass-half-full attitude. A decade on from when the first official Dry January was observed as an Alcohol Change UK campaign, today's "damp" lifestyle movement and "sober curiosity" are reshaping societal norms.
Social media platforms, especially TikTok, have had a hand in driving the popularity of these trends. Indeed, the #Sobertok hashtag — where sober TikTokers share their stories and experiences — has over 1 billion views. "Damp drinking is a new buzzword on TikTok, where it's been trending as a Gen Z alternative to drinking culture," said Sophie Abrahamovitch, co-founder and CEO of DUSK, a free-drinks app for Gen Zers.
She explained that the damp lifestyle movement is "about drinking more mindfully" as opposed to complete abstinence, and sober curiosity is "about experiencing nights out from a different perspective."
Ellie Webb, founder of non-alcoholic drinks brand Caleño and host of "The Joyful Drinker" podcast, said, "As a brand, we've most definitely seen an uplift in people mentioning and discussing 'Damp January' instead of 'Dry January' this year, particularly on TikTok."
Webb added that this shift is partly due to Gen Zers being more self-conscious than other cohorts. "They are far more aware of what they can do to improve their general mental and physical health, but they don't want to compromise on small pleasures that get them through the month," she said.
Staying in control
Charlie Rogers, a 24-year-old future-of-work consultant for Alibra Consulting in the U.K., said he agrees with Webb's analysis. "Gen Zers are significantly more health conscious and aware of the detrimental effects of long-term drinking on their mental and physical health," he said. However, there are other core reasons why a damp lifestyle is becoming increasingly common among his generation.
"For one, they're simply trying to save money in an economy where their standard of living is lower than their parents," said Rogers. "Also, they're spending less time in 'after-work drinks' that were the norm pre-pandemic as hybrid working becomes the new standard."
In addition, Gen Zers are "typically more risk-averse" than older generations and wary of being captured as intoxicated on social media, pointed out Cheryl Chia, senior account manager at London-headquartered communications agency Full Fat. She cited a 2019 Google poll that found Gen Zers associated alcohol with words like "vulnerability," "anxiety" and even "abuse."
"Don't assume that clients and new business prospects will want to drink at meetings. Showing consideration for others' personal preferences and needs is likely to count for more than a 'cheers' when sealing deals."
Chia added the data indicated "60% of U.K. Gen Zers associate drinking with a loss of control, and 76% of those surveyed felt it was important to be in control of their life at all times — this includes their online image."
What, though, does this mean for work socials and client meetings, where, traditionally, booze has been a social lubricant? "Organizations have for a long time got away with mainly alcohol-related socials built around the idea of 'work hard, play hard,'" said Rogers. He argued that employers that fail to offer something "new, exciting and not reliant" on alcohol will precipitate a talent drain.
Last orders for boozy work socials
Given that Gen Zers will make up 27% of the global workforce by 2025, according to World Economic Forum calculations, Ally Fekaiki, CEO and founder of employee well-being platform Juno, urges employers to move with the times. "Free beers in the office and alcohol-fueled Christmas parties are falling fast out of fashion," he said. "Instead, employers should look to offer benefit options inclusive of all tastes and needs and expand packages to encompass more well-being-focused support."
This approach applies to clients, too, Fekaiki said. "Don't assume that clients and new business prospects will want to drink at meetings," he added. "Showing consideration for others' personal preferences and needs is likely to count for more than a 'cheers' when sealing deals."
DUSK's Abrahamovitch said taking a more inclusive approach to work events would be a win-win situation. And once an employer considers accommodating everyone's alcohol preferences, other agreeable policies will likely follow. "So, as well as catering for drinkers, damp drinkers and abstainers, the types of night out organized — including LGBTQIA+ inclusive events — will signal to employees how switched on and in tune your company is with their needs," Abrahamovitch said.