Culture
// September 6, 2022 ■ 6 min read
Workers say they're willing to take a pay cut to stay remote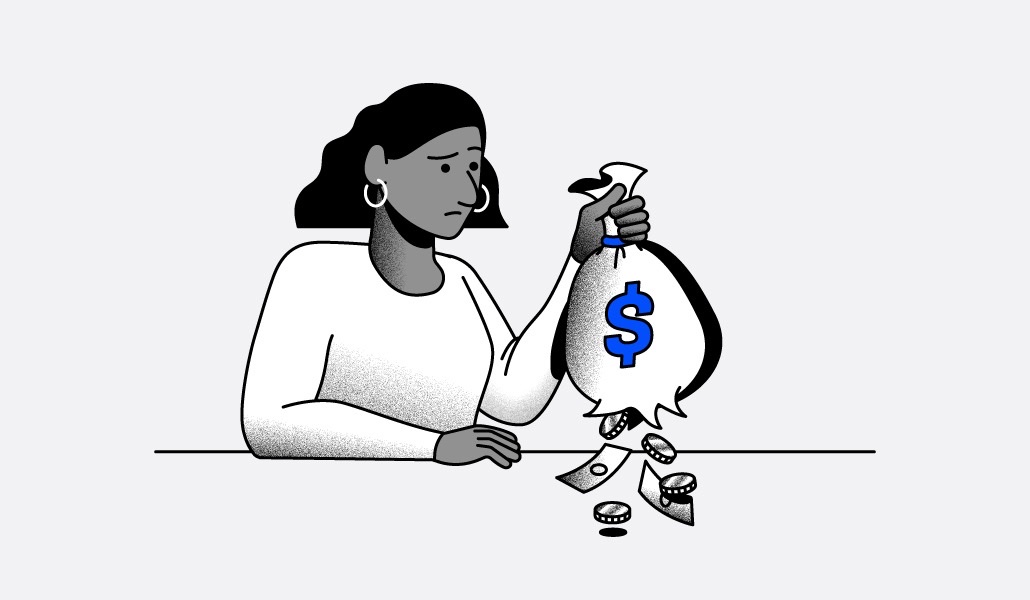 How much is it worth to stay working from home?
That's a question that people who are facing increased pressure to return to the office, will have to determine, fast.
More employers are losing patience with employees' return-to-office reluctance, and in some cases have resorted to an ultimatum: either return to the office or take a pay cut.
In Britain, the law firm Stephenson Harwood recently announced that employees could work full-time from home if they like. The rub: they'll have to take a 20% pay cut. A spokesperson for the firm said in a statement, that the firm: "see[s] value in being in the office together regularly – from the positive impact on workplace culture and teamwork to the training opportunities it provides."
Bigger companies like Facebook and Twitter already cut pay last year for remote employees who move to less expensive areas. Meanwhile, Reddit and real estate marketplace Zillow have shifted to location-agnostic pay models to determine how much someone should make based on the area they live in. And Google was one of the first companies to create a formula that indicated what pay adjustments would be made depending on where a remote employee had moved.
On one hand, reducing salaries for remote workers seems logical because they won't have the usual travel costs if they're not commuting, and can potentially save on other expenses related to going into the office, like their office wardrobe and lunches. And yet now there is the added complication of soaring energy bills making working from home through the winter potentially less economical, alongside the general strain of the rising cost of living. That all makes it tricky to figure out whether a remote worker should be paid less, and if so by how much.
Yet, some employers have decided this is the route to take. According to a survey by data firm Payscale, 14% of employers said they plan to cut wages for remote workers in lower-cost areas.
"People who, for example, move out of San Francisco and go work in Montana, could afford to take a substantial pay cut," said Kate Lister, president of Global Workplace Analytics. "But I still go back to the question of will they? It's one thing to say you would do it, and another thing to actually do it."
And if a company decides not to cut that employee's salary, and they move to Montana and happen to live close by to another colleague doing the same job but on half the salary because of where they applied for that job – that doesn't seem fair either, added Lister.
"I'm just starting to hear some rumblings of maybe I'm not so willing to take a pay cut, in fact, maybe I want to be paid more."
But should they even have to take a pay cut? "It raises a number of fundamental issues around pay," said Jake Rosenfeld, author of "You're Paid What You're Worth and Other Myths of the Modern Economy."
"For a long time, employers were deeply reluctant to cut pay," he said. "That often engenders real backlash and a real drop in morale. Our wages and salaries are often wrapped up in our sense of self-worth and a pay cut is seen as a deep injury and reflection on our performance."
However, according to Owl Labs and Global Workplace Analytics' "State of Remote Work" report, 46% of workers said they would be willing to take a 5% pay cut to work remotely at least part of the time. Thirty seven percent said they would take a pay cut of over 10%. Meanwhile a study from GoodHire found that 61% of respondents would be willing to take a pay cut to maintain remote working status. Some workers even suggested they would take a 50% pay cut to avoid returning to the office. The same survey found that 70% would forfeit benefits like health insurance, paid time off and retirement accounts to continue remote work.
The idea of taking a paycut to work remotely isn't necessarily new. Even before the pandemic, 20% to 30% of workers said they would take a pay cut in exchange for working remotely, said Lister. Global Workplace Analytics calculated that a typical employer can save about $11,000 per half-time remote worker per year, with a majority of that coming from increased productivity. A typical employee saves between $2,500 and $4,000 a year. Owl Labs, for example, has claimed it has saved money because it is not paying the additional costs for those employees to be in-office – from desks and office space to food and beverage offerings. It's a major part of why many companies have reduced their office real estate, to claw back millions of dollars with so many employees still working remotely or on a hybrid basis.
"We believe that you should compensate employees for the work they do, not the location in which they do it from," said Frank Weishaupt, CEO of Owl Labs. "Much of our team has been remote since before the pandemic, and we never require anyone to go to the office."
"On average it's a good gig," said Lister. "I'm just starting to hear some rumblings of 'maybe I'm not so willing to take a pay cut, in fact, maybe I want to be paid more.'"
"Many workers take equal pay for equal work pretty seriously," added Rosenfeld.
Jason Walker, co-founder of Thrive HR Consulting, said most smaller companies are not giving pay cuts to remote workers and Rosenfeld said it is more often being used as a threat to prod workers back into the office.
"Bigger companies, like Google and Facebook, are doing that because they believe that they have the ability to try to force workers back into the office, but for the most part, companies are not doing that," said Walker. "Companies are really using remote work policies as a way to hire talent that they weren't maybe able to hire before."
"We have found for the last year and a half that unless you're offering remote, 60% of candidates drop out right away."
With a job market that is still fairly tight, most companies aren't going to remove the benefit of remote work or give a lowball offer, although it could vary by industry. If a candidate seeks remote work and has two job offers, one where remote work is a benefit and the other where there is a pay cut for doing it, the answer is obvious for them. Walker said that whether or not a company is remote or in person has become a number one question for candidates.
"We have found for the last year and a half that unless you're offering remote, 60% of candidates drop out right away," said Walker.
With a potential recession looming, business leaders are doing the math on what will work out cheaper long term: cheaper real estate or having people in the office. "I think about the [potential] recession and how that could flip the balance of power back to the employer," said Lister. "People will either want to come back to the office because they feel that being seen might protect their jobs more than being at home…or the more likely scenario is that it shines a spotlight on the high cost of real estate for employers."