Culture
// August 29, 2023 ■ 4 min read
Newsroom unions' return to office negotiations heat up as fall approaches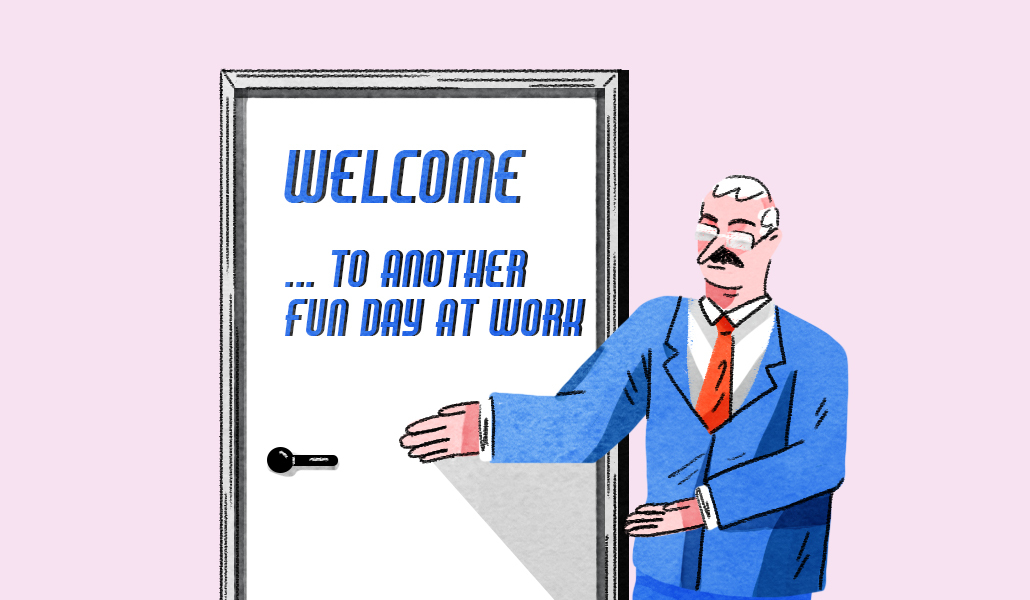 This article was first published on WorkLife sibling Digiday.
With the summer season winding down, some media companies are beginning to push employees to work from the office more regularly, reigniting media unions' years-long efforts to organize around the issue.
Hearst and The New York Times both announced updates to their in-person attendance requirements over the summer, asking employees to come into the office three days a week. Meanwhile, The Wall Street Journal's union is negotiating the publisher's in-office mandate, proposing a three-day cap on in-office work.
Since the onset of the pandemic, which led to the shift to hybrid work models, newsroom unions have continued to press management in an effort to negotiate over return to office policies, from signing petitions to holding outright protests.
It's not just media companies that continue to operate under hybrid work schedules. As of July 2023, 41% of full-time workers in the U.S. were working remotely or in a hybrid arrangement, according to WFH Research. Around this time last year, media companies were downsizing their office footprints to shed unused office space in expensive locations like New York City, where many media companies are based. Media companies have gone through cycles of setting dates to bring employees back to the office, and then pushing back those dates amid Covid-19 spikes.
But the stance of newsroom unions hasn't changed. They argue that return to office arrangements are mandatory subjects of bargaining, or topics that must be negotiated between unions and management as a legal requirement.
"Management cannot require employees to work in-person without the Guild's agreement. Returning to the office is a mandatory subject of bargaining and the National Labor Relations Board has affirmed this position," Susan DeCarava, president of The NewsGuild of New York, told Digiday. The labor union represents 6,000 media workers in the New York area, including those at The New York Times, Dotdash Meredith and NBC News.
"Since the pandemic began, our members have filed Unfair Labor Practice charges against and sought relief from employers who have attempted to unilaterally implement a [return to office] date without our agreement," DeCarava continued. "Workers have a right to have a say in anything that affects working conditions, especially when it comes to health and safety."
One example of this is unfolding at Hearst. On Jul. 20, the company told employees they were expected to be in the office three days a week, starting the first week in October, a member of Hearst Magazine's union told Digiday. That's an increase from the two days a week Hearst began requiring last year.
The union has a collective bargaining agreement — the legal contract between Hearst management and its union that was ratified in May — which requires management to notify the union 30 days in advance of changes to in-office requirements, the union member said. A sub-committee of the union's labor management committee is working on setting up dates for effects bargaining — i.e. discussions specifically dedicated to the impact of a decision on union members, especially for unions that already have an agreed-upon, ratified contract — on the return to office policy changes, they said.
Last week, The New York Times also told staff that they are expected to come into the office three days a week and warned employees that newsroom leaders may flag low attendance, Semafor reported.
The New York Times' union made their grievances on this issue known last year: More than 1,000 member employees signed a pledge refusing to go into the office, defying the company's requests for staff to start coming in three times a week.
The Wall Street Journal already has a three-day-per-week, in-office mandate, which went into effect last November, despite protests from union members, said Tim Martell, executive director of Dow Jones' union IAPE. The union is currently in contract negotiations to restrict further in-office requirements and has proposed a three-day cap on in-office work, he said. IAPE's current contract is set to expire at the end of this month.
"Management has rejected that and instead proposed removing a side-letter we negotiated last year requiring 45 days' advance notice whenever departments want to add additional days of in-office work," Martell said. "We expect negotiations will continue for some time."
Meanwhile, cash-strapped companies like Vice Media are going the opposite route when it comes to encouraging employees to come into the office more often. The company, which declared bankruptcy three months ago, is moving out of its South 2nd Street Brooklyn offices to save on real estate costs, Bloomberg reported last week. Most of the company's staff will temporarily work remotely until Vice finds a new office in New York City.