Culture
// January 26, 2022 ■ 6 min read
Covering the other side of the world from around the world: Inside publisher Stranger's Guide's remote model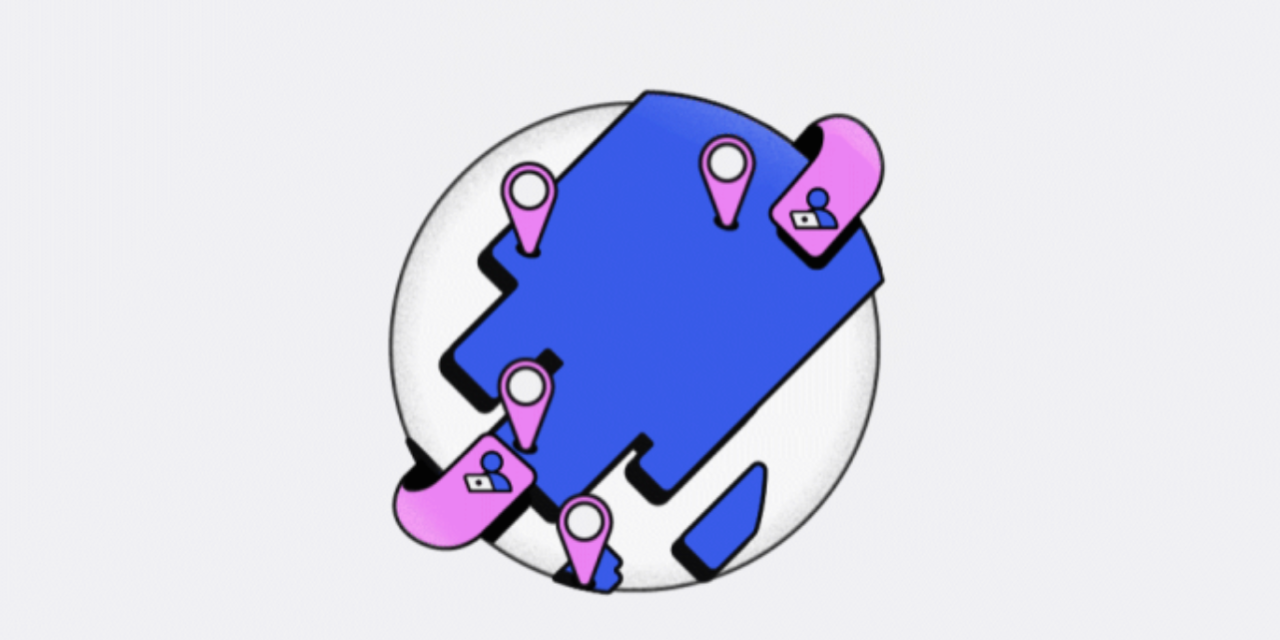 Ivy Liu
The team behind the travel magazine Stranger's Guide perfected the art of remote working long before the pandemic made that everyone's reality.
"We have employees all over the world and time differences of 12 hours in some cases, so it gets interesting," said editor-in-chief Kira Brunner Don, who runs content — including a quarterly magazine, email newsletters, and other print and digital products — from her home base in Oakland, California. She manages a far-flung team of 12 full-time editorial staff plus a string of around two dozen contributors, working from outposts extending from New York to New Delhi.
In 2018, Brunner Don founded Stranger's Guide — which calls itself "a travel publication that explores the power of place-based journalism to break down stereotypes and foster global citizenship" — with publisher Abby Rapoport, who works out of Austin, Texas. Each magazine issue focuses on a singular destination like South Korea, Lagos or Cuba, and features the work of writers and photographers who are either locally based or who have extensive knowledge of these places and access to the people and places most outsiders do not.
The magazine — which reports 30,000 online subscribers and print sales averaging 10,000 copies per issue via Barnes & Noble, Whole Foods and other retail outlets — has gained a significant following for a specialized print publication in the digital age. It's also earned industry recognition, including two coveted National Magazine Awards, for General Excellence and Photography. The magazine is largely reader-supported (a year's subscription is $82), while other revenue comes from partnerships, mainly with B corporations and nonprofits.
The remote setup of Stranger's Guide meant it continued to commission and generate issues without interruption during the pandemic, while also on boarding new staff, most recently sports/senior editor Emily Nemens and senior editor Anushree Kaushal.
From the get-go, we were starting a workplace where we knew there would be certain things that would be flexible.
Brunner Don said she made the hires after several conversations with prospects over the phone — not just on Zoom. "There's an intimacy sometimes to a phone call when you're trying to get to know someone and their style," she said. Diversity has been an important goal of the company, and 40% of its staff are people of color, according to the editor.
From the beginning, the global setup facilitated the magazine's mission of taking readers deep inside some of the planet's most fascinating places, as well as the lifestyles of its principals and staff. "Kira and I were both working journalists at different points in our careers, and this was the workplace we wanted to build, the workplace we wish already existed," Rapoport said, noting that both she and her business partner, as so many others in the workforce, find themselves juggling families and home life as they look to achieve professional success.
"From the get-go, we were starting a workplace where we knew there would be certain things that would be flexible," she explained. "Different kinds of things come up in daily life from the workplace than actually doing work — that's a pretty common experience, especially for women but probably for all working parents, or just for people in general. Life happens, right?"
In spite of being a company that operates around wildly different time zones and individual work rhythms, there are scheduled calls, most notably a staff video meeting every Monday afternoon (New York time) that is sacrosanct. Regular check-ins also help employees stay focused on their work instead of having to, as the publisher put it, "check Slack every five minutes."
The fully remote workplace is quickly moving from a temporary arrangement to a permanent one among media companies like Stranger's Guide, a feature that has become as much a part of companies' DNA as the physical office space used to be.
"Media has long embraced the freelance and often remote-work model. With talent scarce and far broader acceptance in connecting virtually, this is a more compelling model than ever," said Johnathan Sandler, principal and media leader at the San Francisco-based global design and architecture firm Gensler.
Marketing firms have also warmed to remote work. In fact, digital agency 108 Degrees, like Stranger's Guide, went fully remote long before the pandemic, according to principal MaryAnn Pfeiffer. "We've found that the nature of virtual work has allowed for opportunities and resources that would otherwise be unavailable to similar organizations that are tied to the physical office," she explained, pointing out that her team has the freedom to work from wherever, which "makes them truly happy — be that a beach in Costa Rica, a farm in California or while visiting relatives in Eastern Europe."
Then there's Dylan Conroy, CRO of the marketing agency The Social Standard, who took remote working to a whole other level — running his business from an RV while traveling across the U.S. with his family. After some initial anxiety about not being plugged in, he found that most of the emails he missed concerned issues that had resolved themselves once he rolled into the next campground. More pressing issues found their way to him by way of text or Slack. "Backdrops for my Zoom calls were actual national parks instead of wallpaper," he said. "It's a liberating way to work."
Stranger's Guide operates in a competitive category, which has struggled to stay relevant as the pandemic has disrupted the global travel industry and where start-ups like Airbnb Magazine failed. Its editorial mission is to offer sharp, informative takes on local culture, politics, the arts and industry that shatter stereotypes about some of the world's most mysterious and misunderstood places.
Backdrops for my Zoom calls were actual national parks instead of wallpaper. It's a liberating way to work.
Content is not only produced by people who know the real Moscow or Havana, but by people who offer different individual perspectives — that of the refugee, for example, or of the LGBTQ+ person, or of the survivor of an authoritarian regime.
For example, for its Iran Issue, the staff worked closely with Iranian novelist Salar Abdoh and Washington Post opinion writer and CNN contributor Jason Rezaian, who worked for years covering the country from the inside and spent more than a year imprisoned by authorities there. For its Colombia Issue, it featured a series, never before published in English, by Gabriel Garcia Marquez, portraits of Bogota he wrote as a young reporter, juxtaposed with the work of contemporary writer Juli Delgado Lopera, a local transgender artist who was commissioned to do a similar series of portraits of the city today.
Its current issue, devoted to California, covers a range of topics as diverse as the state itself — from life through the eyes of migrant farm workers to a harrowing photo portfolio of the state's epic wildfires to a critical look at the business of Silicon Valley. Another piece in the issue was authored by Rahsaan "New York" Thomas, a writer and podcast producer currently incarcerated at San Quentin State Prison.
"We didn't set out to make a travel magazine — but to address a series of problems that really hit both of us, and probably the biggest one was this growing kind of 'America First,' this sense that America and Americans could think of themselves as separate from the rest of the world and go through life with blinders on," Rapoport said. "That's something that both Kira and I felt is problematic on a lot of fronts, and particularly troubling in terms of the limited media options to combat that."