Talent
// October 13, 2021 ■ 5 min read
'It's just another 9 to 5': Employers assess productivity levels after introducing 4-day work week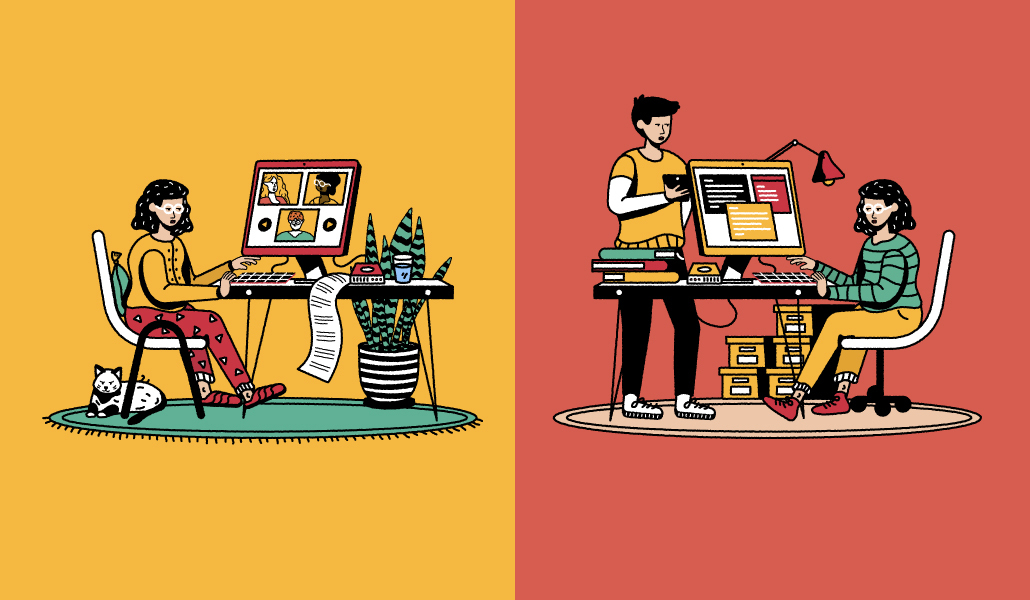 As organizations tiptoe into the post-pandemic world of hybrid working, the idea of a four-day week is gaining popularity. Little surprise, if working one fewer day and not being docked any pay is in the offing, which is precisely what some businesses are already offering.
For smaller businesses that can't afford to pay staff 20% extra, a four-day week is still an appealing proposition. Many leaders acknowledge that working 9 to 5 is, in 2021, only heard of in Dolly Parton's classic tune. More flexibility, trust, and autonomy are the vital factors that will count to attracting and retaining top talent.
Indeed, in the U.K., 38% of small- and medium-sized enterprises leaders recently indicated they plan to forge ahead with four-day-week plans. It's a concept that works in theory, but does it work in practice?
The answer is a resounding "no" for Olivia Webb, co-founder of content marketing agency RedSprout Media, headquartered in Canterbury, England. She "instantly regretted" the switch and in June reverted to a five-day working week — albeit with an "anytime, anywhere" policy — after only a month.
The company had intended to reduce the working week to 30 hours while offering payment for 37.5 hours, to attract creative talent — in short supply in the area — while ensuring staff remained focused, rested, motivated and, of course, productive.
However, on Fridays — the supposed day off — Webb worked all day at home in her pajamas. "As a business owner, you expect it, but everyone else was also working when they were meant to be relaxing," she said. "The feedback was that the four-day week did not suit everyone. Hence why we scrapped it after four weeks."
Beware 'bedmin' and the vicious cycle of always being on
Reflecting on why the four-day week trial failed, Webb said that simply condensing the traditional, rigid, 9 to 5 structure into four days didn't give the kind of flexibility people actually need to achieve better work-life balance.
"The four-day week is just another 9 to 5," she said. "With people wanting to avoid working on Fridays, the main challenge was communication and ensuring that priorities were communicated internally and with clients.
"What people really needed was true flexibility rather than being told how when, and where to work."
Brendan Street, professional head of emotional well-being at U.K. healthcare charity Nuffield Health, agrees that flexibility is essential in the digital age. Still, he argues there are many benefits for those who persevere with a four-day working week.
"While no blanket approach suits everyone, for some, a shortened week can help with building resilience and managing the modern stresses of working life," he said. "We often confuse everyday stresses with an inability to cope, which stems from difficulty separating work and home life."
Spending five consecutive days in the office can result in individuals taking work home with them and struggling to switch off and unwind. "This is often exacerbated in those working from home, too, who may experience 'working from home guilt," added Street.
Meanwhile, the culture of presenteeism that still persists in many businesses maintains the pressure to be "always on," with people working late into the evening. "These unhealthy behaviors, including 'bedmin' — where employees take their devices to bed with them and work until they fall asleep — lead to poor and disrupted sleep. In turn, this impacts work performance, which in turn leads to additional stress and overworking," said Street.
A happy worker is a productive worker
There are, though, a growing number of four-day-week success stories. For example, VerriBerri, a PR and marketing agency in Maldon, England, committed to the approach almost two-and-a-half years ago and, according to CEO Sarah Kauter, has never looked back.
In 2020, 79% of British employees experienced workplace stress — 20% higher than in 2018, according to research from company culture tech firm Perkbox. It was reports like these, that motivated Kauter to commit to the four-day week. She believed that "having an extra day to decompress would eradicate some of that."
Kauter is convinced her staff are "genuinely happier with an improved work-life balance," and also productivity levels have "rocketed" since committing to the four-day week. She wouldn't give specific numbers due it still being hard to quantify, but said that their team size has doubled to 17 people since implementing the four-day week. "I believe the happier your staff are, the more productive they will be," she said.
Offering some top tips, the VerriBerri CEO recommends breaking larger teams into sub-teams and staggering the days or time off, so that clients can communicate with the company at all times. She also stresses that "short and sweet" meetings are central to the success or failure of a four-day working week, where efficiency is the core aim.
This chimes with Toronto-based Rob Smith, founder and CEO of Team Huddle, an AI-powered technology company focused on the future of work. "How we meet has changed a lot during the pandemic," he said. "Working in a remote-first environment, people grew to rely heavily on meetings as the primary form of communication. But this has led to more frequent meetings — even watercooler conversations have transformed to formal meetings."
Smith doesn't think bloated meeting calendars will last though. It's particularly vital for those seeking to adopt a four-day working week, to tighten meeting schedules, he added.
Whether or not your business drops a day in the era of hybrid working, most employers and employees would likely agree that fewer meetings makes good business sense. Besides, you'll have less interruptions to listen to Dolly's greatest hits.