'Vulnerable leadership': Mars' global vp of workplace transformation Nici Bush on what's driving a new flexible working model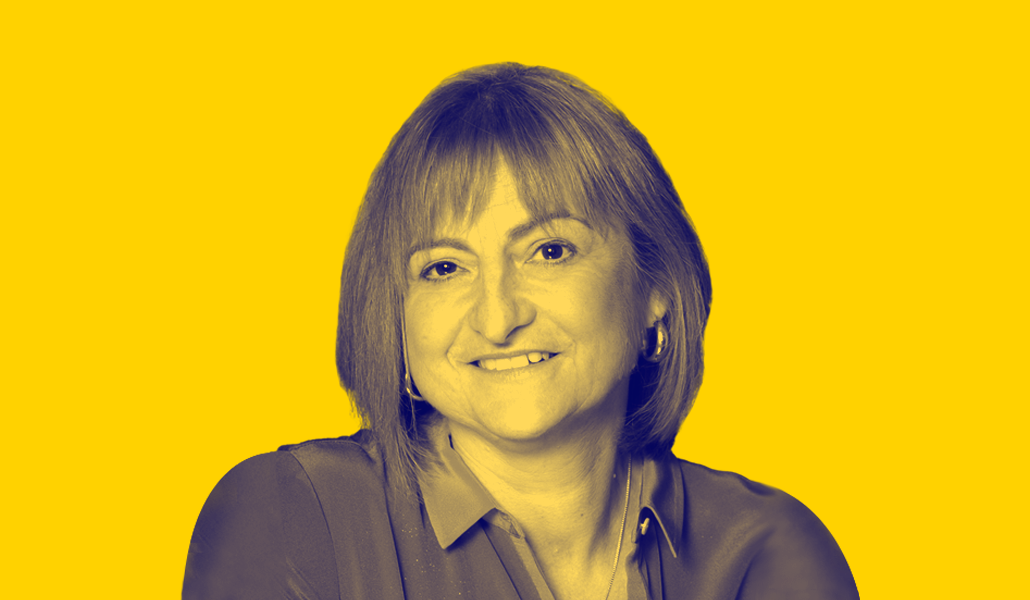 Mars — the $40 billion family-owned food, confectionary and petcare business — is the latest major corporation to go all-in on a flexible working model for its 135,000 employees, 32,000 of whom are office based.
The company has announced two major changes to its operating model: to halve business travel globally, and to introduce a flexible working model in which employees can organize their calendars so they spend half of their time in the office, and the rest working remotely. The travel cuts equate to 145,000 fewer flights per year and 144 million fewer miles flown, according to the company's estimates. Mars declined to say the what the cost savings associated with the travel curtail add up to.

We spoke with Nici Bush, global vp of Workplace Transformation at Mars, who led the new model, on the challenges of developing such a strategy and the value of leaders embracing vulnerability in themselves and their staff. The excerpts have been edited for clarity and flow.
Explain how you developed your flexible working model.
When we interviewed over 1,000 associates [staff], we talked to senior leaders from different generations, ethnicities, nationalities. And we realized we needed to reimagine how, where and when work gets done — not just where — to maximize productivity. That allowed us to think beyond just how many days are spent in the office and how many at home. So if you're a young mom with kids and you're juggling different priorities, the flexibility to do asynchronous work, and not be locked in back-to-back meetings, is useful. Likewise if you're a dual-career family like mine is, and you're balancing who picks up the kids when one of you is traveling and who attends parents night at school, the flexibility to schedule your work around these other priorities, is useful. So we realized that was much broader than just a matter of going hybrid.
So you're letting staff pick when they're in the office and when they're remote?
We really want them [staff] to think about how can they be most productive — think about the work, talk to their teams. We've been training leaders and managers to sit down with our teams and talk through what they want to do individually and what works best when done as a team. It's a balance, and it's a conversation between individual and team needs. Because we're decentralized, we can break it down into teams reasonably easily. We're also running training [in] important areas for inclusivity, like proximity bias.
What difference will halving travel make for staff wellbeing, efficiencies and how will those savings be reinvested?
We really value going out to local markets, understanding what's going on. However, we realize there are times when we would have traveled before, where we now think we can achieve that virtually. And that's a huge benefit to the health and wellbeing of the person traveling. Having personally done roles where I'm changing timezone every two, three days, it's really hard on the body. But it's also, obviously, around sustainability. We believe we can still provide a very connected culture, but do it in a way where travel is for purpose, and really think through, how do I make that travel count? Instead of that one or two-day meeting that I'm traveling a long way for, how do I make time to sit down with the same associates in a focus group conversation? How do I go talk to the local community? Naturally, there will be big cost savings too, though we don't quote those publicly. We want to make sure that we reinvest some of that into really powerful virtual and hybrid [tech] experiences.
What are the difficulties in rolling out a strategy like this?
The big challenge is how do you provide enough of a framework for 32,000 people in 80 countries in 140 offices that empowers them, when it's not a one-size-fits-all. It's tempting to try and provide more certainty than you can just to provide some sense of calm for a team or a unit. But we know that tends to create one that's hard to do, we know that the most important thing is that we can be flexible, and we can ensure that within that framework, it works. No matter what the ebbs and flows. And you can imagine running a global business, it's felt different being on separate parts of the world through this pandemic. And so the challenge is to make sure that you provide enough framework, and that you that you lean into that — what you don't know — and be open and vulnerable about it.
A lot of people will still be carrying grief and a range of other emotions when they return to the office. How will you manage that?
Prior to the pandemic we had a whole team around health and well being. So we have a structure of support, which associates can access for free help and advice around how they deal with personal health issues and those of their family if they're dealing with mental fatigue, burnout, depression. And then as we think about coming back [to offices], and spending more time face to face, one of the other things we have always valued is vulnerable leadership. So, talking with people about struggles that everyone is having and voicing those concerns, is the first step. Because if you think you're the only one having it, or you think that people aren't really understanding where you are [psychologically], then I think it becomes even worse. It's really important to give permission for everyone to be vulnerable. Sometimes a leader needs to take the first step and be vulnerable themselves.