How job seekers are tweaking applications to impress the AI now evaluating them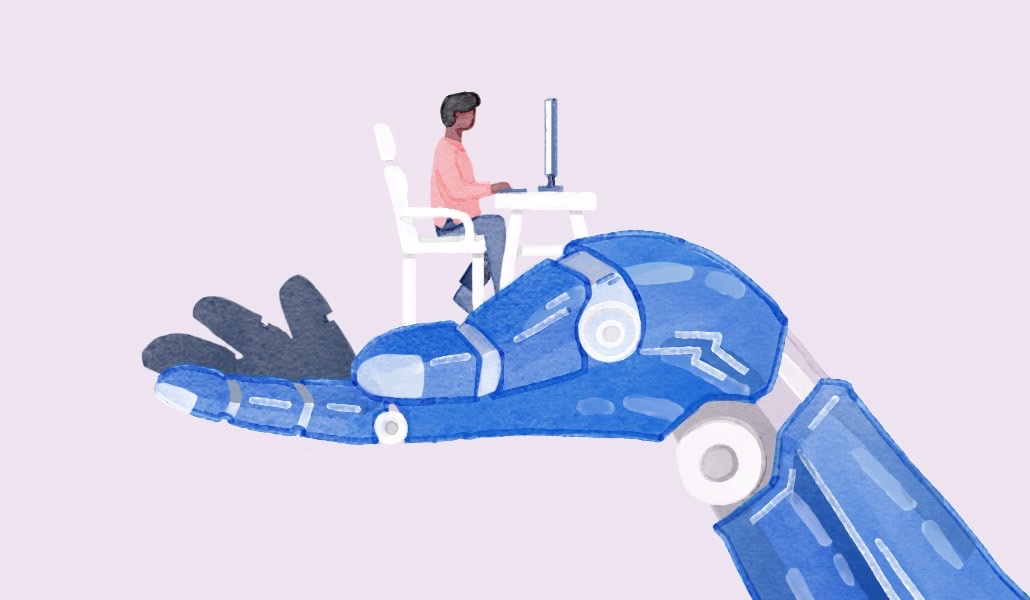 An increasing amount of hiring decisions are being made by AI rather than humans as more companies use automotive tech in their recruiting processes. That's becoming clearer to candidates, many of whom are now trying to tailor their applications to get past AI filters and in front of an actual person.
More than 60% of companies used AI tools to screen resumes and automatically filter out unqualified applicants as of early last year, a survey from the Society for Human Resource Management including over 1,600 respondents found. And almost 40% said their tools give a ranking or percentage match for each applicant.
They also used AI to communicate with applicants, automate candidate searches, pre-select people to interview, and even administer automated interviews then analyze responses, that survey found.
The ease of online hiring platforms and ongoing job-hopping means employers can be flooded with hundreds of applications, and for many companies, "there's not a human looking at that first pass," said Leslie Filippelli-DiManna, interim dean of the Wallace E. Boston School of Business at American Public University System.
While there isn't one exact tool or standard software candidates can learn to hack, experts say there are general tips to help make sure a resume gets through filters and hopefully stands out in the age of AI hiring.
The main way candidates are currently tweaking their applications for AI is by making sure keywords and phrases in their resumes and professional profiles match those in the descriptions of roles they're interested in.
"It's a software that's reading those and all it's doing is picking up words and if those words aren't there, you go in that pile."
"It's a software that's reading those and all it's doing is picking up words and if those words aren't there, you go in that pile," Filippelli-DiManna said.
In applications and on candidate profiles on hiring sites, other key tips include keeping job titles clear and concise, according to Ziprecruiter. If you previously held a position with a wordy or uncommon title, use a more recognized, relevant title in your industry to describe that role. Candidates should also avoid abbreviations like "rep" and instead fully spell out "representative."
Fully completing profiles and applications is another key step.
One move job seekers can also use to try and bypass AI filters and also make a stronger impression is to reach out to a hiring manager directly.
But recruiters "always prefer that a candidate actually go through a formal application before they do any kind of outreach, because that will give them a formal method of record," said Sheilin Herrick, solution leader for technology hiring at SHL.
That gesture is also losing its value a bit due to the sheer number of applications employers are getting today, Herrick said.
And even after getting past filters and landing an interview, some candidates may still continue being evaluated by AI.
About 40% of companies expect to use AI interviews by next year — where an applicant talks to an AI interviewer that evaluates their responses, according to a survey from ResumeBuilder.com
Some 15% said AI will be used to make decisions on candidates during interviews without any human input, that survey, which included over 1,000 respondents involved in hiring in their roles, found.
At the same time though, job seekers can use AI to their advantage when applying. Knowing the right prompts to give ChatGPT can help candidates generate better answers to written response questions, and help prepare responses ahead of a planned interview.
Using AI to write resumes and other copy in applications can also reduce grammatical errors — a forever lethal mistake regardless of whether a human or software is reading it.