WTF
// September 8, 2023 ■ 4 min read
WTF is quiet cutting?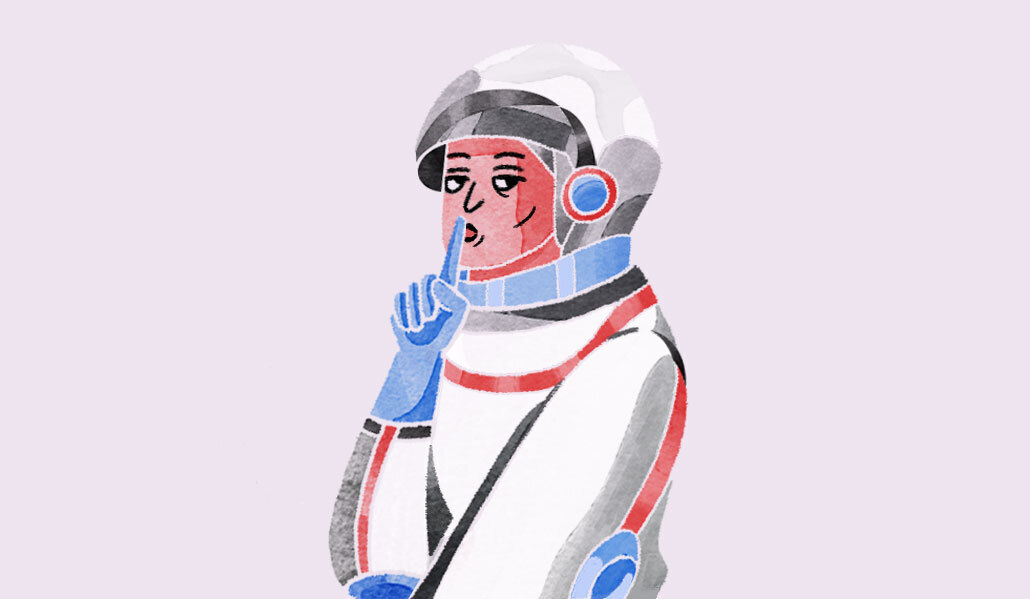 A new potentially passive workplace trend is gaining recognition as the return to office tug of war continues and concerns around layoffs grow.
It's called "quiet cutting" — where employees are reassigned to new roles within their current organizations. They're told the jobs they had are now cut but they can move to another job as part of an organizational restructuring.
It comes as workers are losing the leverage they had with the great resignation in full swing roughly a year ago and with job openings and pay growth now both shrinking.
That's leading some to see the reassignments as a passive yet also hostile attempt to push workers to quit on their own without having to pay them severance. But experts say most of the time companies are truly making genuine attempts to not let more people go.
Is this an entirely new tactic?
"It's something that we've often seen in the past," said Andy Challenger, senior vp at Chicago-based global outplacement and career transitioning firm Challenger, Gray and Christmas.
In fact, companies have been preparing themselves for something like this to happen. Throughout the pandemic and in one of the tightest labor markets in recent history, "companies were so loath to let people go," Challenger said.
"I think they really built up this muscle that, literally as a function within their organization, the ability to reassign or reposition people instead of having to let them go when a job went away," he said.
Good faith effort?
The vast majority of the time employers really are trying to not have to lay their staff off, Challenger said.
"Oftentimes and more and more today we're seeing companies say first we're gonna give people a shot at internal jobs," Challenger said. "They're doing that specifically to not have to fire somebody when a job goes away."
Reassignments can serve as an opportunity and a chance to learn something new or possibly develop a new career, said Josh Bersin, an analyst and CEO of The Josh Bersin Company, a research and advisory firm focused on corporate learning, talent management and HR.
"It's quite common for a big company to be laying off people in one group and hiring in another group."
"Almost all the CHROs I talk with today are trying to improve internal mobility, connect hiring managers to internal people and post jobs online or build internal career marketplaces," Bersin said.
"It's quite common for a big company to be laying off people in one group and hiring in another group," he said.
Bad faith effort?
However, "there are going to be scenarios where a company might just not have another job that's an equivalent one, or they might not really want to keep that person for whatever reason," Challenger said.
"And they might be giving them a lesser role hoping that they'll leave," he said.
Red flags for potentially being managed out include being offered a role with lower pay or requirements to relocate.
Another question around reassignments is whether companies are using them to mask the economic distress they're in.
"If it's being done en masse, and it is being done because people don't want to report layoffs, that becomes an issue."
"If it's being done en masse, and it is being done because people don't want to report layoffs, that becomes an issue," Joanne Lipman, Yale University lecturer and author of Next! The Power of Reinvention in Life and Work.
Employers truly making good faith efforts should make that known to employees by providing transparency on how the decision was made — just like how they should approach RTO announcements.
"What we hear from employees is that they don't see their organizations providing a clear explanation for it, they don't hear a why this is being put in place," said Caitlin Duffy, HR research director at Gartner.
Transparency and openness are linked to feeling respected — a top value among workers, she said.
"If they are perceiving that they're not respected by their employers, that's probably not going to make them want to stay," she said.
Truly passive tactics to get employees to leave without outright laying them off are dangerous moves for employers to play right now though, experts say. High-performing employees most confident and capable of leaving will do so, while lower performers will remain and likely quiet-quit.
"What a horrible way to reduce headcount," Challenger said.