Talent
// July 18, 2023 ■ 4 min read
Employees demand new skills to use – and compete with – AI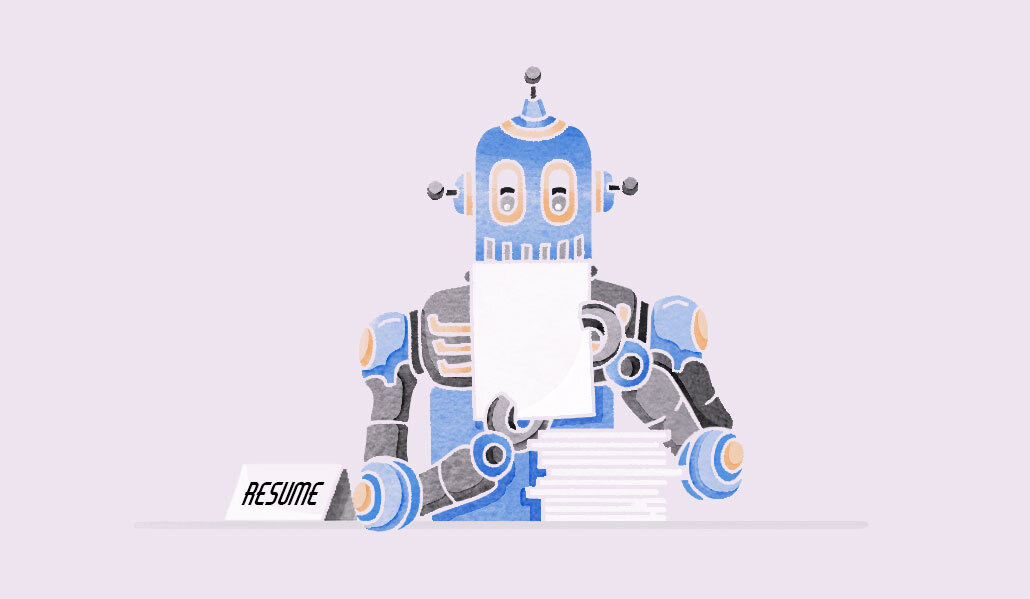 Despite all the opportunities surrounding the hot technology of the moment, many workers still fear the worst about artificial intelligence — and they think their bosses should do more to help secure their jobs.
In a survey of more than 3,000 people in the U.S., Canada, the U.K. and Germany, the people analytics firm Visier found that 86% of employees say their companies should take at least some role in reskilling to ensure they aren't so easily replaced by machines — with more than half believing it is entirely the employer's responsibility to do so.
Nearly one-third of employees expressed concern that the skills they currently have could eventually be replaced by AI.
Those findings dovetail with those of the hiring operating system Greenhouse, which found in its recent survey that 84% of HR professionals say their workplaces need more education and training on AI tools. In yet another study, the HR learning management system TalentLMS found that 43% of HR managers believe their organizations will face a skills gap because of AI.
The fact that most employees feel vulnerable because of AI's advancement "shows there is some sense of anxiety around the potential threat AI might pose," said Paul Rubenstein, Visier's chief people officer. "However, it also demonstrates that employees recognize the value of learning new skills and, therefore, might be more open to learning how to properly use AI and incorporate the technology into their routine."
The workforce is still nowhere close to where it needs to be regarding AI literacy. In a survey of nearly 8,000 IT leaders and staff, the digital learning firm Skillsoft found that 80% of c-level IT executives are dealing with workforce skills gaps, while nearly 70% are struggling to hire qualified talent, notably those with proficiency in AI. Nearly 60% of execs ranked their teams' AI skills as low or somewhat low.
The report also revealed that IT leaders are two times more likely to upskill and reskill existing employees than hire additional staff to close skills gaps.
"…Employees recognizae the value of learning new skills and, therefore, might be more open to learning how to properly use AI and incorporate the technology into their routine."
Meanwhile, in a forthcoming study by the AI-powered customer intelligence platform Dialpad, more than 1,000 customer service and sales professionals indicated that the biggest single barrier to the adoption of AI in the workplace is budget. And while many sales and customer service departments have already begun adopting AI to improve workflows and customer experiences, many in the field question just how much their companies have benefitted from it thus far.
"Anytime you sell a new technology, people want to know what impact it's going to have, right? I can't just sell you the dream and say, 'Hey, buy this piece of software and suddenly, magically it's going to make you more efficient. Trust me, it works.' That doesn't work," said Dialpad chief AI and strategy officer Dan O'Connell. But, he added, "The companies that embrace [the technology] and are willing to be on the leading edge suddenly are going to be at a distinct advantage, and I think there are very real opportunities to clearly demonstrate" AI can lead to greater ROI.
Yet, skepticism remains — notably among small businesses, according to the Dialpad survey. It's easy to understand.
"Anytime there's an economic downturn, SMBs tend to be the ones that get hardest," O'Connell explained. CEOs may worry about the investment of resources, including time, involved — without realizing the ease to which much of the cloud-based software available today can be deployed. "I think there's just that education that still needs to happen for SMBs … education in terms of understanding the opportunities for AI, and the fear that it might be hard to implement … with a backdrop of economic uncertainty," O'Connell said.
With employees at companies large and small clearly uneasy about AI, bosses can go a long way toward reassuring employees by communicating the benefits of the technology in work processes at the same time they aggressively move toward better equipping their people to use it, suggested a leading authority on the workplace and workforce.
"Anytime you sell a new technology, people want to know what impact it's going to have, right? I can't just sell you the dream and say, 'Hey, buy this piece of software and suddenly, magically it's going to make you more efficient. Trust me, it works.' That doesn't work."
Jennifer Moss, author of the books "Unlocking Happiness at Work" and "The Burnout Epidemic" and an adviser to companies such as Google, Heinz and MetLife, recommended developing a strategy to encourage workers that "they're not going to be obsolete, because that fear is going to make people feel like they either have to leave or it's going to lead to decreased morale, which is [already] a big problem. People are terrified, and I think communication is going to be maybe the most important part right now to settling people's fears."