Managing stress: Company leaders face pressure, burnout just as employees do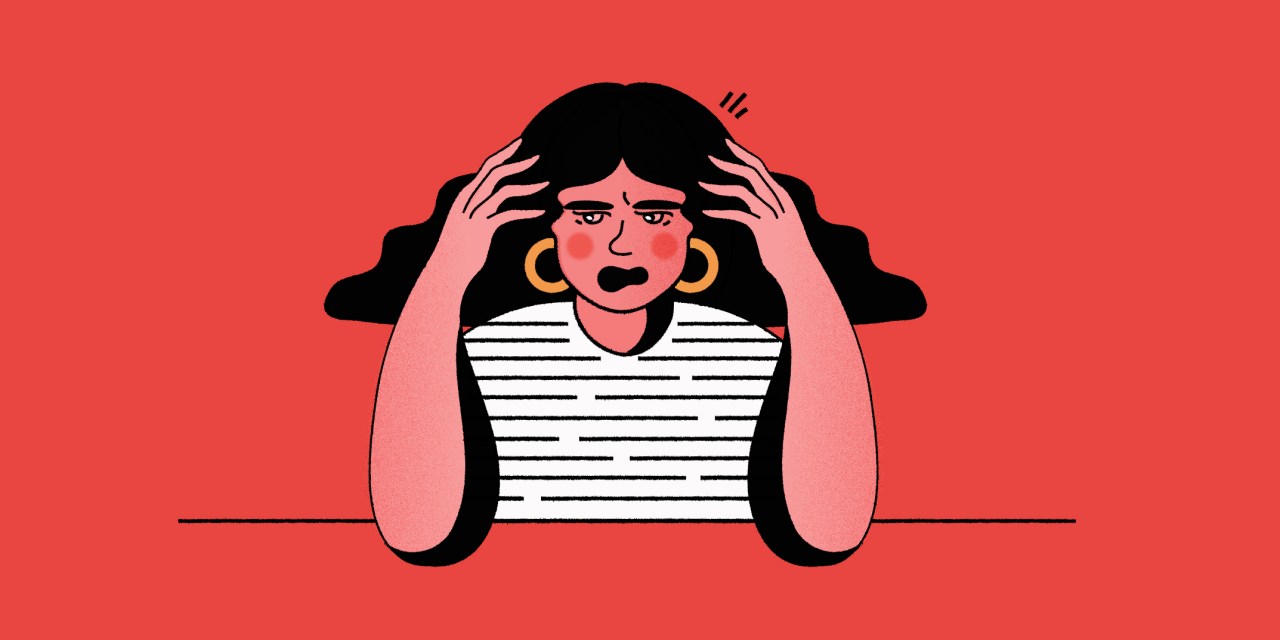 This article is part of the Future of Work briefing, a weekly email with stories, interviews, trends and links about how work, workplaces and workforces are changing. Sign up here.
When her home base of San Francisco shut down last March at the onset of the pandemic, it was just one stress point for Mathilde Collin.
Co-founder and CEO of the email app Front, Collin worried not just about how her business would weather the crisis and how her 180 employees across three offices would cope — she was preoccupied with her own wellbeing, as she was three months pregnant with her first child.
In an attempt to appear a fearless leader, some CEOs might try to hide their emotions and suffer in silence. Collin had another plan — she made a virtual appointment with her therapist, scheduled a hypnosis session and deleted Twitter from her phone. She also shared everything she was going through with her employees. "As a business leader, if you can be vulnerable in front of your team, even when society or popular opinion might tell you to show resolve, you will build a more trusting, empathetic team, and it will drive better business outcomes too," she said.
Much has been written about the very real struggles of employees during COVID-19. Getting far less attention has been the equally serious strain company leaders have found themselves under.
A survey by Verizon Media and the mental health nonprofit Made of Millions sheds new light on the emotional impact the pandemic has had on management. Fully 66% of bosses polled said they suffered from burnout over the past year, while 76% felt overwhelmed managing their people. While most (86%) acknowledged that depression and grief have become more pervasive in the workplace overall, nearly one-third (28%) reported suffering from mental health issues themselves. Just 58% of managers described their state of mental wellbeing as "healthy," and fewer than half of those (49%) who run a small business did.
The upshot: management found itself largely ill-prepared to help workers navigate the global health crisis, as bosses strained to juggle their own wellbeing with ensuring the wellness of their people and keeping business on track during one of the most challenging times in modern history.
"Managers lack the language and the permission to be able to more effectively support their staffs and to ask for help," said Aaron Harvey, co-founder and executive director of Made of Millions. "There's a lot of groundwork that needs to be done between managers and employees to better support mental health in the workplace."
Leaders we reached out to were eager to share their own experiences and their roadmaps for bosses coping with stress, as the pandemic winds down and business returns to some normalcy.
Claire Jones, svp of operations in Canada for the global programmatic ad firm MiQ, advises executives to take regular breaks from looking at a screen — ideally heading outside, where, for example, one can do business calls while taking a walk. She also suggested keeping track of one's moods throughout the day, by way of a notepad or mobile app. "Understand where the pressure points are in your day and address [them]," she said. "There could be simple and effective changes you could make to how you work by just being more self-aware."
For Richard Black, president and GM of Superfly, a live entertainment and brand experience company, mindfulness is top of mind, including practicing self-care and compassion, deep-breathing exercises, guided meditation and — as Collin and Jones advise — time away from those all-consuming screens. Black has also mandated that his people, including members of his leadership team, take breaks throughout the day. "Authentic leadership is about practicing what you preach," he said.
Julie Koepsell, president, digital for North America at the consultancy Horizontal Digital, believes self-awareness is the first step toward managers' self-care.
"Whether it's connecting with a friend, grabbing a workout, going for a walk or getting a good night's sleep, it is your responsibility as a leader to make sure that you are prioritizing the appropriate level of time needed to focus on your health and happiness," she said. Doing so enables the boss to "effectively take care of [the] team and set the right example."
3 Questions with Kayee Cheung, vp commercial strategy and innovation, Skyscanner
What worries you currently about the state of consumer confidence in traveling?
With frequently changing guidance relating to restrictions, quarantines and testing requirements, many travelers find the complexity confusing, and this has had a knock-on effect on confidence. As we hit the peak summer period where the majority of families take their holidays, the importance of clear and consistent guidance is vital. We know governments are doing their best to keep everyone safe, but the lack of global consistency is causing confusion for travelers. There are now many new rules at each stage of a trip, including planning: travel restrictions, traveling: testing and vaccine requirements and upon arrival: quarantine terms. And it's clear that many consumers are ready to travel again. Recent research we did with Braze and Apptopia, reveals that many Brits are eager to go abroad, with nearly 60% saying they are comfortable with the prospect of returning to travel. In fact, following the UK government's recent update to the 'Green List', bookings on Skyscanner to destinations such as Palma (Mallorca), Ibiza and Barbados increased from 200 to 700% week-on-week.
How should travel brands respond to this confusion around changing travel guidance?
Brands have recognized that they have a crucial role in building traveler confidence and can do so by delivering timely and personalized communications to customers, that reflect the frequently changing travel landscape and offer flexible booking policies that reassure travelers their money is safe even if their plans have to change due to unforeseen circumstances. Travelers now require more information than ever, before having the confidence to book, and businesses need to adapt to these new and evolving needs. Clear and consistent information both in-product and via direct-to-consumer communications is required to help demystify the complexities of a post-pandemic world. We've worked with customer engagement platform Braze to develop tools for travelers so that when they search for a flight on Skyscanner, they see each airline's safety score, checked against: mandatory face masks, a daily deep-clean of the plane, flight crew wearing PPE, cleaning wipes provided, a change to the foodservice. We also have a live, interactive COVID-19 map that showcases travel restrictions and entry requirements for specific countries from their point of departure.
What are the opportunities and challenges facing the travel sector?
After one of the most difficult years the travel sector has ever faced, there is now light at the end of the tunnel. Domestic air travel is returning to pre-pandemic levels in many countries, and where restrictions allow, we are seeing strong demand for international travel. The past 12 months has also required many travel companies to innovate and adapt to survive. So, we are asking ourselves three big questions right now: Are the trends we are seeing temporary or here to stay? When will international travel fully reopen, and which regions have the most pent-up demand? And what will be the most important step or innovation to rebuild consumer trust and confidence? The opportunity for travel brands and operators now lies in building strong relationships and loyalty, by delivering clear and timely communications that help customers navigate both domestic and international travel as the world slowly starts to reopen again.
By the numbers:
68% of 801 IT professionals believe their work will become more complex as a result of hybrid-working models.
[Source of data: Pager Duty Future of the Workplace survey.]

63% of 8,800 frontline and office workers said they are more trusting of remote work since the pandemic, and 54% of workers think management is more trusting as well.
[Source of data: Fuze's Attitudes to Flexible Work report.]

School and preschool closures created the need for 672 billion hours of additional unpaid childcare in 2020 through October, with women shouldering the bulk of those hours.
[Source of data: Center for Global Development data.]
What else we've covered
This newsletter is edited by Jessica Davies, managing editor, Future of Work.