Talent
// May 16, 2022 ■ 8 min read
How employers are teaching young professionals emotional intelligence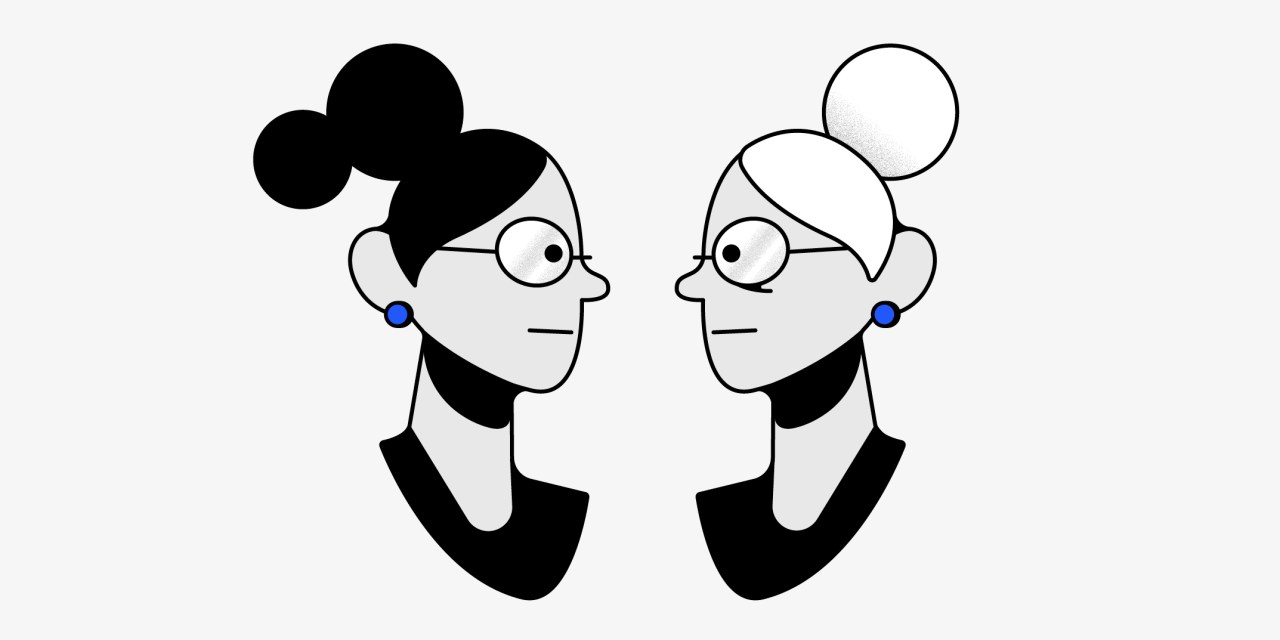 Ivy Liu
Bayard Advertising lets its employees choose if they want to work in person at the firm's Times Square office or from home with one exception: if it's their first job after graduation, they're required to onboard mostly in-person for their first 90 days.
"The progressive thinking they [Generation Z] bring to the workforce is great because that's what forces a lot of the positive change," said Chris Sinclair, Bayard's chief people officer. "At the same time, there's an element of 'you don't know what you don't know.' Since this is their first job out of school, we believe they should be in the office the majority of the time because that's what's going to set them up for success."
The theory is sound: If they're successful and feel connected to work and peers, they're more likely to stick around.
Generation Z is in a unique position. Over the past two years, they missed out on learning from seasoned professionals by osmosis since their internships were remote. They weren't able to observe valuable soft business skills like casual chit-chat with new colleagues and clients or see how their peers dress appropriately for the office.
Still, they're digital natives, often experts at navigating technology and collaborating virtually. Many refined those skills while attending college remotely and now thrive at asynchronous work. Those are valuable skills in a hybrid workforce, and many are being asked to share their knowledge.
Employers are carefully navigating these opposing realities.
At Jugo, a platform that hosts 3D virtual events and meetings, CEO Amy Kim now considers teaching these soft business skills a routine part of employee training and development. One aspect of the onboarding process for Jugo's entry-level position for a sales development representative, for example, includes discussions about business attire, proper digital etiquette and how to speak to potential clients on calls.
"We need to think about investment in the human relations aspect of this generation that values technology and transactional exchanges through likes, videos and chats. We need to help them become leaders that embrace all the technology, but also know that human relationships are more valuable than the technology." 
If it seems old-fashioned to instruct a new hire on how to dress and speak, consider Kim's rationale. She recently spent an hour with a "very junior person who had a challenge around attire." She asked him to wear a collared shirt, explaining it's one way to exude gravitas despite being an inexperienced 22-year-old trying to convince a 50-something chief technology officer to take a meeting.
"It can create what we call parody," Kim said.
Investing in human relations
It's something Jennifer Trzepacz, chief people officer at the artificial intelligence company SymphonyAI, noticed pre-pandemic and says has been exacerbated by remote work. That's why the company is asking new professionals to come into the Silicon Valley office for predetermined chunks of time to bond, onboard and yes, learn basic business skills. Since SymphonyAI hires from around the country, they're flying new hires in and paying for hotels.
"Digital natives need development around the EQ [emotional intelligence] piece," Trzepacz told WorkLife. "We need to think about investment in the human relations aspect of this generation that values technology and transactional exchanges through likes, videos and chats. We need to help them become leaders that embrace all the technology, but also know that human relationships are more valuable than the technology."
To do that, Trzepacz "course corrects" as situations arise. She points to a recent meeting where a new professional walked into a presentation "with swagger and was supposedly prepared." Attendees asked questions and the young presenter "didn't have all their stuff together."
An ideal teachable moment, Trzepacz says. In a debrief, she asked what the presenter's observations were. What was successful? What could have gone better and how?
While she hasn't figured out a way to scale her method, the technology company Adobe is attempting it with its Career Management Program. Among the course's goals: teaching the importance of emotional intelligence and relationships.
The four-week virtual course, which began in 2017, is aimed at young professionals and helps them map career goals through four live, 90-minute virtual sessions with guest speakers talking about building a professional brand and networking.
Creating teachable moments
Julia Lamm, a partner in PwC's Workforce Strategy practice, recalls the invaluable experience she gained as a young professional by tagging along with partners on client meetings as a silent observer. Remote work creates a unique opportunity for managers to invite new hires to join virtual meetings as observers without financial and travel constraints.
With hybrid work, Lamm says it's more important than ever for managers to proactively create these teachable moments for young professionals to learn by watching.
"They're new, they don't know how to navigate the organization, they may have never been to an office or met anyone they're working with in person," Lamm said. "How can you help them think about that? How can you help them build adaptability, demonstrate curiosity and learn the business?"
The answer is partially in how you deliver the message.
"You have to package things in a way that they're seeing the value in it," SymphanyAi's Trzepacz said. "It's exhausting but also refreshing because while I'm helping them, they're helping me."
Trzepacz created a reverse mentoring program that matches digital native new hires with seasoned professionals that need technology tutoring. Each side gets a different benefit from the arrangement, even Trzepacz.
"They've helped me lighten up on certain things," she said.
3 Questions with John "Sinx" Sinclair, co-founder, digital product studio ustwo
Why is ustwo becoming employee-owned now?
Matt Miller [co-founder] and I had been succession planning for several years and wanted an evergreen model. One that maintains our independence and builds on our ethos of creating a company that harnesses the collective spirit of "ustwobies." Becoming majority-employee-owned does just that.
As the studio has evolved to become management-led, not founder-led, we felt it was time for us founders to consider the ownership structure. We do not believe that it's fair that we continue to own 100% of ustwo studios and its future value creation when we are not the ones driving it forward.
We decided that the Employee Ownership Trust option was the best option. While the Trust is the majority shareholder of the EOT and overseen by the Trustee, it does not run the company. The company is run by leadership and overseen by the board, which includes employee representatives elected by the employees.
The benefits of employee ownership are popular in theory, but the incentives for encouraging employee ownership have been narrow. What's changed, and how has that influenced your decision to make the transition now?
In the U.K., the concept of an EOT was introduced by the U.K. Government Finance Act 2014. This legislation made it a lot more attractive for founders to transfer the ownership to employees through tax incentives. We see employee ownership gaining momentum in other parts of the world as well. For example, in the U.S., the state of Colorado is providing resources and legal support to transfer ownership to employees.
Beyond these regulatory changes, we believe that the Covid-19 pandemic has given employee ownership a new urgency. In the era of the "great resignation" and the discussions about workers' rights and participation — unions — businesses should seriously consider the benefits of broader employee ownership.
Your press announcement talks about "breaking down the distinction between owners and employees." What does this mean in practice?
Most businesses struggle with intrinsic conflicts between shareholder and stakeholder value. For example, how much of the excess cash flow is returned to the shareholders in the form of dividends and how much is returned to employees in terms of salaries and bonuses? ustwo studios is now an employee-owned company. Our leadership team is now accountable to our employees. Our people are both employees and partners in the business. Decisions will be driven by both profit and people considerations, not by a tug of war between owners, management, and talent. To reflect our new ownership structure, we have added three elected employee representatives to our board. — Seb Joseph.
By the numbers
$3,493 – the amount the average company spent on recruitment this April, up from $2,443 in January.
[Source of data: Teampay data.]

Of 1,000 managers polled, 64% of Gen Z managers said they were least likely to address the problem of an underperforming employee, compared to Baby boomers who are the most likely (86%).
[Source of data: Skynova study.]

65% of 2,000 U.K. employees polled would take a pay cut for a four-day work week.
[Source of data: Owl Labs report.]
What else we've covered
What we're reading
Employee activism has become a cultural phenomenon that has demanded that business leaders not only take a strong, public stand on a political issue but also take real action [New York Times.]

From Wall Street to Silicon Valley, companies fearful of losing talent are tweaking or scrapping dictates around how often workers need to be at their desks [Bloomberg].

Office operator Regus will test out a 3,800 sq ft flexible working area within British supermarket chain Tesco's, with room for 12 private desks, 30 co-working spaces and a meeting room [The Guardian.]